1. TrainerCentral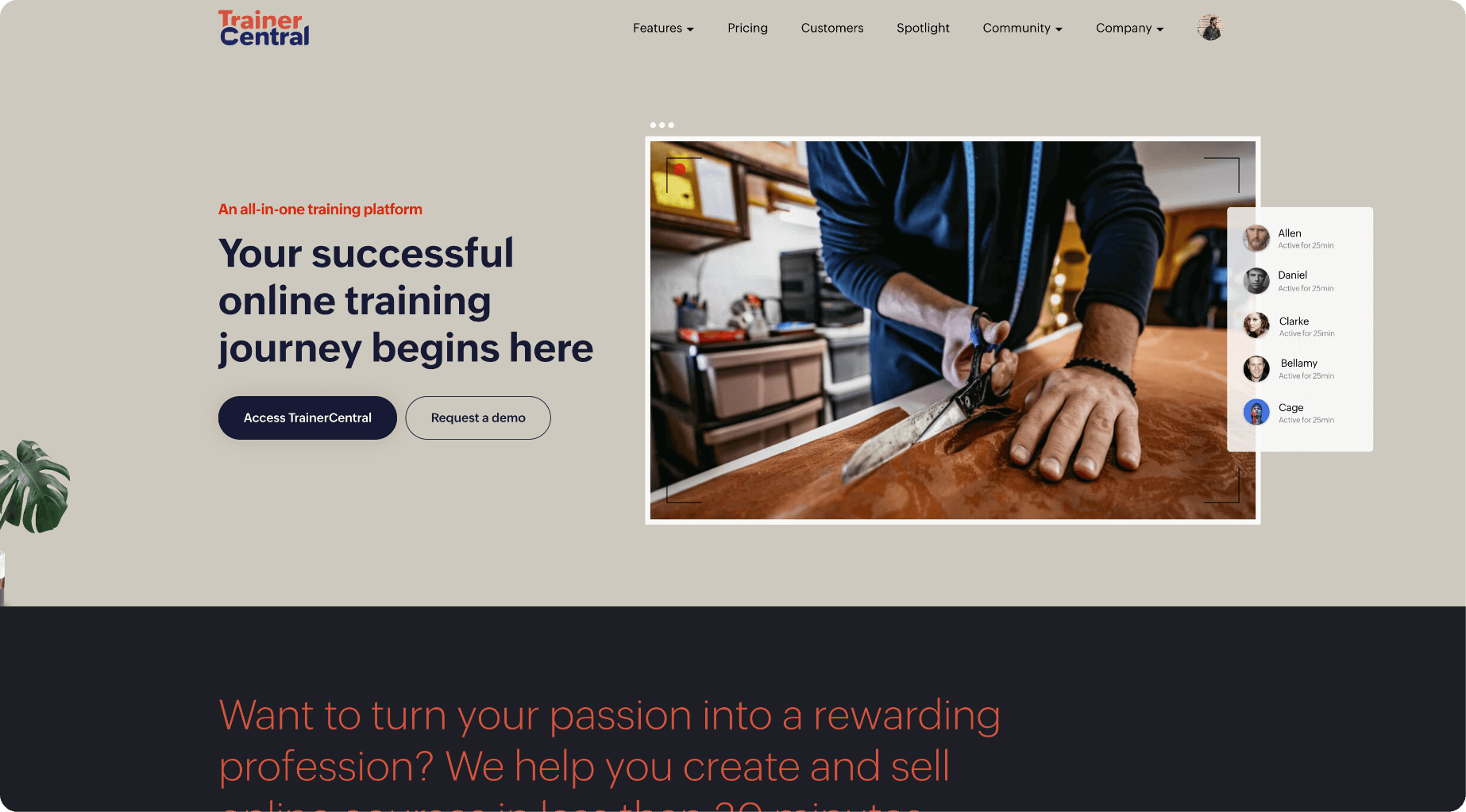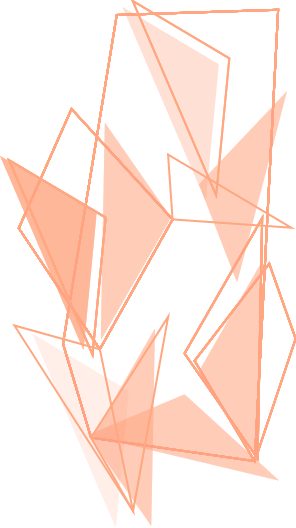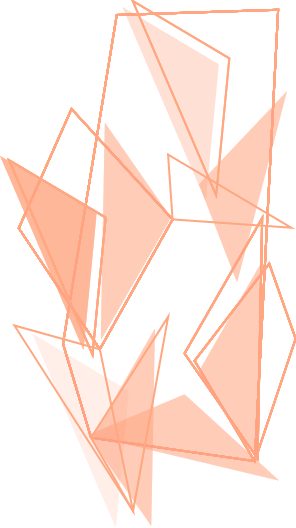 TrainerCentral, a product of Zoho Corporation, is our unified online course platform that caters to solopreneurs, edupreneurs, and anyone who wants to turn their passion into a rewarding profession. You can be a guitar virtuoso, a professional speaker, or a stage artist: if you have the passion to share your expertise with the world, TrainerCentral has all the tools you need built in.
Course creation and delivery
With TrainerCentral, you can create engaging online courses by adding multi-format course materials like videos, images, PDFs, presentations, or embedded external links. The platform also supports course compliance and drip scheduling features to help you control the learner's pace through your course. With TrainerCentral, you can add assignments to your course to boost your learners' real-world knowledge and analytical skills.
The platform has a built-in graded quiz option that is available in all paid plans. TrainerCentral quizzes support questions in multiple formats, including single choice, multiple choice, fill-in-the-blanks, and even essay questions. Users also have options to shuffle the questions and choices, adding negative marks and configuring the passing grade.
TrainerCentral also has a built-in virtual classroom which means you don't need to purchase or integrate additional webinar tools like Zoom or Google Meet. TrainerCentral has other engagement options too, like breakout rooms to conduct group activities, a whiteboard to explain complex concepts easily, and even instant live polls and quizzes.
Learner experience
With TrainerCentral, your learners get a secure portal to manage their courses and track their progress. You can easily collect feedback from your learners to refine your teaching methodology.
TrainerCentral encourages and builds a collaborative learning ecosystem with its discussion forum. Here, learners can interact and brainstorm with trainers and other learners. This makes learners feel they are not taking an online course alone but are part of a learning community.
TrainerCentral offers many templates for course completion certificates, which you can customize and share with your learners when they complete your course successfully.
Marketing and promotions
With TrainerCentral's no-code website builder, you can build a fully branded training website. You can build attractive sales pages with a simple drag-and-drop interface and promote specific courses.
You can personalize your website with your own domain and even add your official email address for communication with your learners and prospects. TrainerCentral has a built-in payment system that supports payments in multiple currencies and through multiple methods. Also, the platform supports flexible options to price your courses, including free, one-time payment, subscription-based, installments, and partial payments.
You can configure the pricing for your course in multiple currencies so that learners from different parts of the world can pay for your course in their native currency.
TrainerCentral offers built-in marketing tools for SEO and email automation. It doesn't charge any transaction fees for the courses you sell. You can track your enrollment rate, course completion rate, and learner engagement statistics with the comprehensive dashboard.
Pricing
TrainerCentral offers the following annual plans
TrainerCentral Pros:
Built-in virtual classrooms
Custom forms
Assignments feature
Cohort-based courses
Multiple quiz formats
Zero transaction fees
Affordable pricing
TrainerCentral Cons:
Limited website themes
Affiliate marketing is not available
Not SCORM-compliant
Doesn't offer membership sites
2. LearnWorlds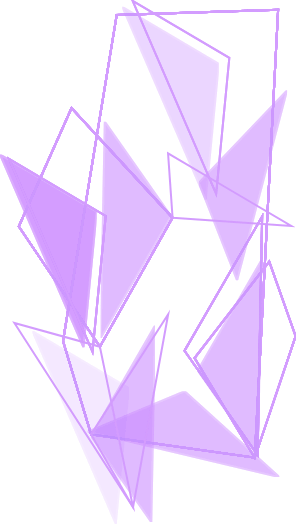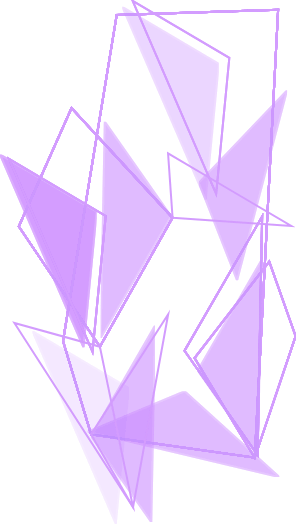 LearnWorlds is a Cyprus-based course creation platform that enables educators and content creators to create, promote, and sell online courses. Founded in 2014 by Cypriot founders Panos Siozos and Fanis Despotakis, LearnWorlds is one of the early entrants in the e-training industry.
Course creation and delivery
LearnWorlds offers a simplified interface for trainers to build courses. Course content can be presented in multiple media formats, including videos, PDFs, e-books, and embedded third-party videos. The platform supports drip learning, which allows trainers to control course access based on the date and enrollment days. There is no course compliance option available, which is a notable setback for sequential learning courses.
After course completion, you can configure graded quizzes for learners and submit assignments to ensure optimal learning.
LearnWorlds does not have a built-in live workshop tool and depends on third-party provider integration. You can subscribe to third-party tools and then embed live workshops into your courses. Since live workshops are hosted on a third-party platform, automatic learner notifications like session reminders will not be triggered, requiring trainers to manually send notifications every time.
Learner experience
You can launch your own customized mobile application with LearnWorld's app builder module, which will cost an additional $199 (billed annually) for both Android and iOS. Using the certificate builder tool, you can create certificates and automatically issue them to learners as they complete your courses.
LearnWorlds doesn't support discussion forums for individual courses. You can only create a common community page for your entire academy, where learners subscribed to your academy can share their ideas
Marketing and promotions
With LearnWorlds, you can create email workflows and set automated event-based triggers. For marketing, you can generate time and quantity-based promotion coupons. You can also add and track affiliate performance, and create sales commission structures.
The platform offers an intuitive drag-and-drop website builder with an option to add third-party tracking snippets. It also supports customizing the website domain and communication email address.
LearnWorlds supports custom form builder tools for course enrollments and course feedback. To collect data, you can create custom forms during the learner enrollment stages.
To collect payments, popular gateways are supported by the platform but a major setback is that country specific pricing options are not available. This is a major issue when you are looking to expand to different markets.
In their starter pack, a 5% commission is levied on all purchases. This can be deal-breaking, as the starter pack is mostly preferred by budding trainers.
Pricing
LearnWorlds offers the following annual plans
Learning Center
$
249
/month
LearnWorld Pros:
Website builder tools
Native content hosting
Marketing tools (custom forms, discounts, and affiliate tracking)
Customized app
Performance dashboard and reports
LearnWorld Cons:
No built-in live workshops
No free plan
No country specific pricing option
No option to record live classes and repurpose content
Only Paypal and Stripe
5% transaction fees in starter pack
3. Teachable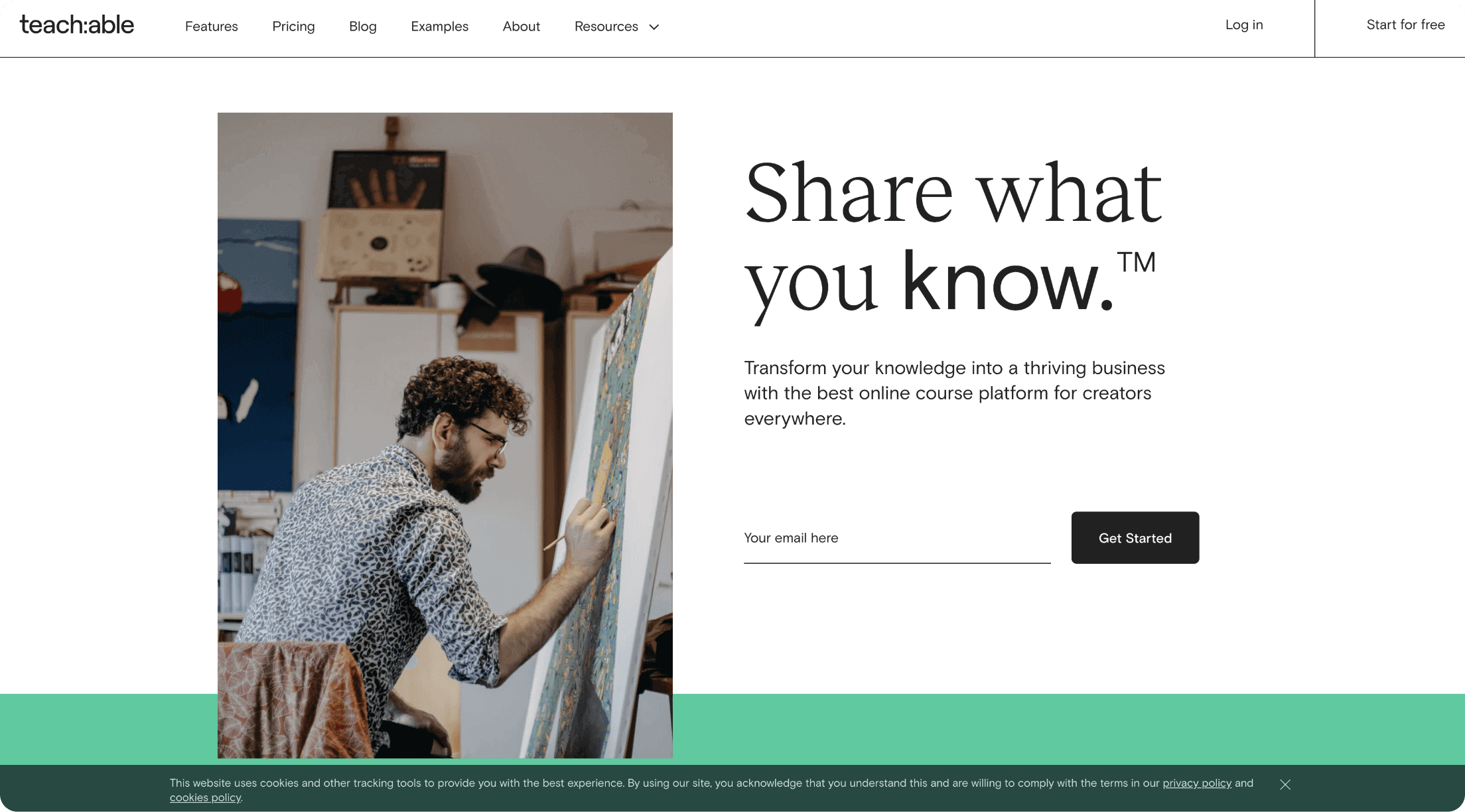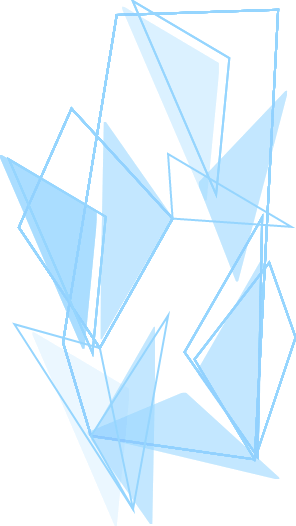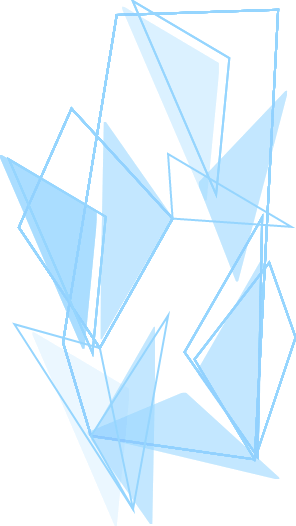 Founded in 2013 by Ankur Nagpal, Teachable has established itself as a strong platform for teachers and educators to set up their online training business. More than 100,000 course creators currently use Teachable for creating and selling their online courses.
Course creation and delivery
With Teachable, you can create online courses easily by adding materials in multiple formats. You can also configure course compliance, so your learners have to complete certain actions before advancing through your course. This will help you control the pace of your learners.
You can also evaluate your learners' understanding of your course by adding quizzes to your lectures. However, in order to add graded quizzes, you must upgrade to Teachable's Professional Plan. This could be a deal-breaker for someone who is just beginning their online training business. Additionally, you can only add quizzes as a multiple choice question. The flexibility to add quizzes in other formats (true or false, fill in the blank, or essay) is missing in Teachable.
To conduct live workshops or one-on-one sessions with your learners, you need to integrate Teachable with a third-party tool like YouTube, Zoom, or Google Meet. This may add complexity to structuring your course in terms of ease of use and additional subscription cost.
Learner experience
Teachable offers learners a portal where they can manage their subscription, add their profile information, and change their payment details. Teachable's learner UI is neat and user-friendly.
Teachable has a comments feature that lets students and trainers interact with each other. Students can brainstorm and clarify questions in comments. You can also reward your learners with a completion certificate once they complete your course. However, certificates are only available with the Professional plan.
Marketing and promotions
Teachable offers an easy-to-use website builder that lets you create an attractive website without writing any code. It lets you customize your website to the minute detail with a simple drag-and-drop interface. You can also integrate your custom domain with your Teachable account.
With Teachable, you can price your courses in multiple currencies and choose from the four pricing options it supports. You can also configure coupon codes for your courses to offer them at a discounted price. However, Teachable lacks a partial payment option, which trainers can use to collect variable amounts in installments from their learners.
One of the major deal-breakers in Teachable is the transaction fee collected even in their paid plan. Teachable charges a transaction fee of 5% of every course sold by you. This may be frowned upon by solopreneurs or smaller coaching institutes.
Pricing
Teachable offers the following annual plans
Teachable Pros:
Simple and powerful website builder
Can add blogs to your website
Robust marketing tools
Monetize courses even on free plan ($1+10% transaction fee)
Unlimited courses
Teachable Cons:
Lack of options in quizzes
Graded quiz available only from Pro plan
Doesn't have assignments feature
Lack of built-in virtual classroom
Transaction fee even in paid plan
Can't add custom fields to forms
Email white-labelling is not available
4. Thinkific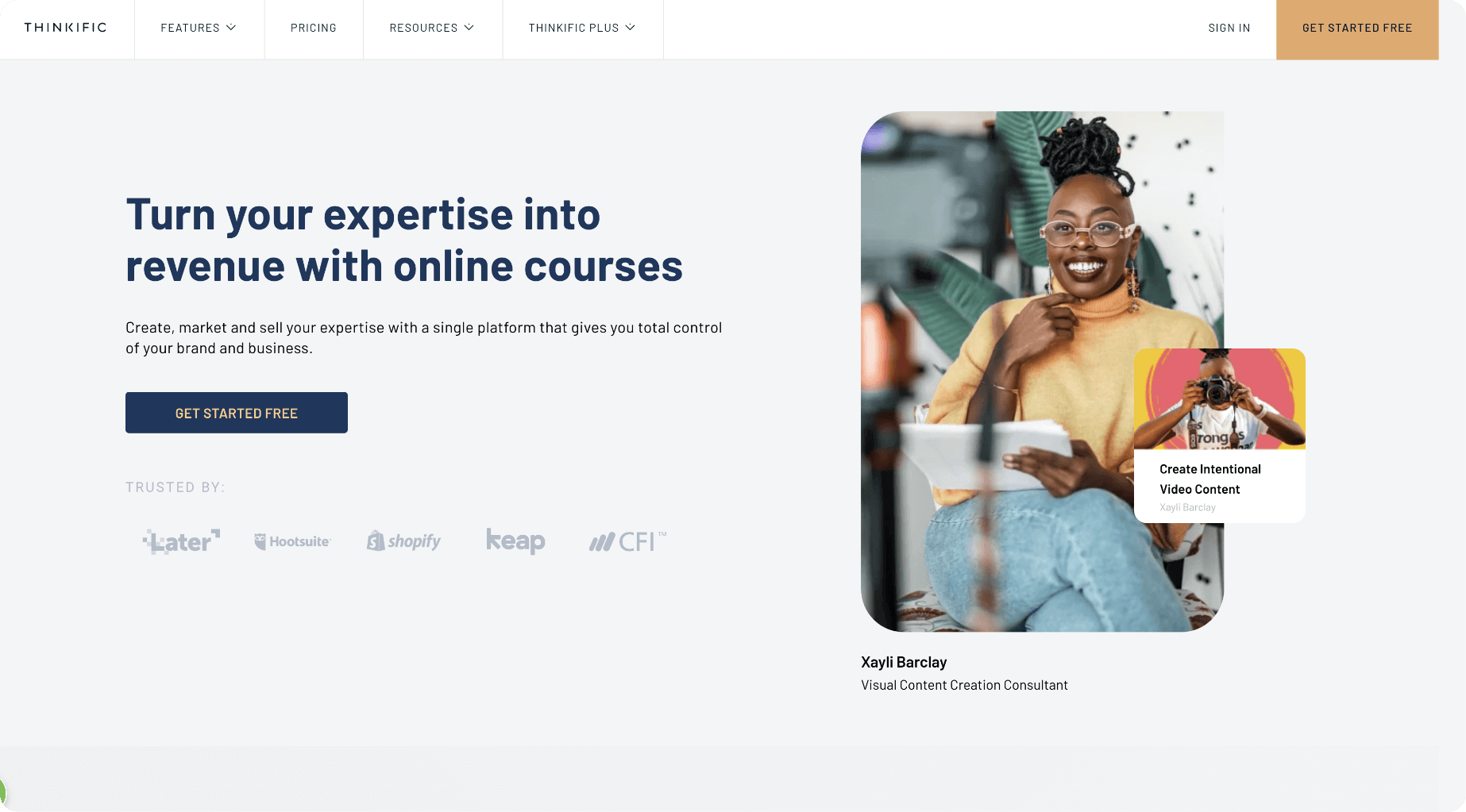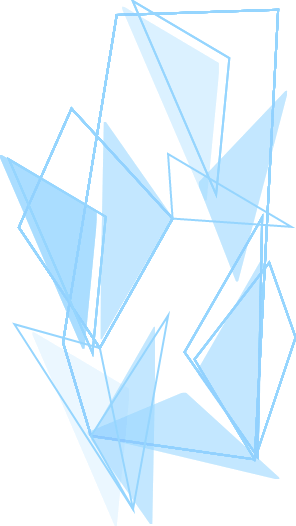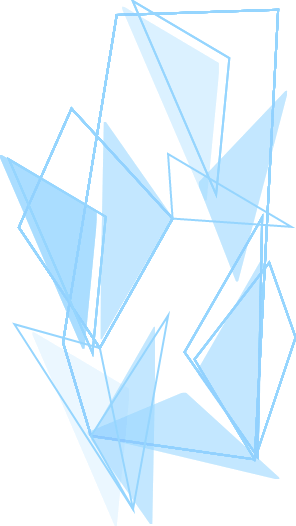 Thinkific was established in 2012 and helps entrepreneurs to create, promote and sell their online courses. Founded by brothers Greg and Matt Smith, Thinkific has been part of the e-learning industry for the last decade.
Course creation and delivery
Thinkific supports uploading course materials in multiple formats, but doesn't allow trainers to add multiple materials under a single lesson. If you want to add a video and supporting PDF for the same lesson, it won't be possible here. You can only add the video in one lesson and must create a new lesson to include the PDF. However, you can add multiple materials as downloadable in the same lesson.
You can add graded quizzes in Thinkific, even in the free plan. However, the format of the quizzes is limited to single-choice and multiple-choice questions. To add quizzes in other formats such as fill in the blanks, true or false or descriptive type, you need to subscribe and integrate with third-party tools like Brillum.
Thinkific doesn't have a native live workshop feature. Trainers need to subscribe to a webinar tool separately to host live sessions. Due to this external integration, features like breakout rooms and polls are not available within the platform. You would need to switch between apps and open your meeting via third-party tools to access these features.
Learner experience
With Thinkific, your learners get a dedicated portal to manage subscriptions, edit their profile, and update their payment details. Your learners can sign up to your school with their LinkedIn, Facebook, or Google account, making the signup process a lot simpler.
Thinkific also has a discussion feature that allows interaction among students and trainers. Rewarding your students with course completion certificates is available only from Thinkific's Pro plan.
Marketing and promotions
Thinkific offers you a simple drag-and-drop interface to design and customize your training website. You can modify site elements, change fonts and colors, and add custom logos.
With Thinkific, you can price your courses under the four usual payment options (Free, one-time payment, subscription, and payment plan). The partial payment option, which allows you to set variable installment amounts, is not available in Thinkific. You can also configure multiple pricing options for the same course. However, this feature is available only in the Pro plan. You can use the coupons code feature and sell your course at a discounted price.
Thinkific doesn't charge any transaction fees off the course sales that you make. This was one of the major deal breakers for products like Teachable.
One feature that makes Thinkific stand out from the rest of the platforms is the Thinkific App Store, which provides trainers like you with app integrations for learner experience, marketing, and data & analytics.
For example, under Data & Analytics, you'll find many apps to integration with your Thinkific account, including Google Analytics. This way, you can easily track your academy's performance. Though Google Analytics is free to use, you have to pay the regular subscription amount to integrate other apps.
Pricing
Thinkific offers the following annual plans
Thinkific Pros:
Robust website builder
Zero transaction fee
Assignments feature
Unlimited courses
Graded quizzes on all plans
Several third party integrations (but requires additional subscription fees)
Thinkific Cons:
Limited quiz formats
Lack of built-in virtual classroom
No partial payment option
Lack of chat support
UI is difficult to navigate
Additional pricing for features
5. Kajabi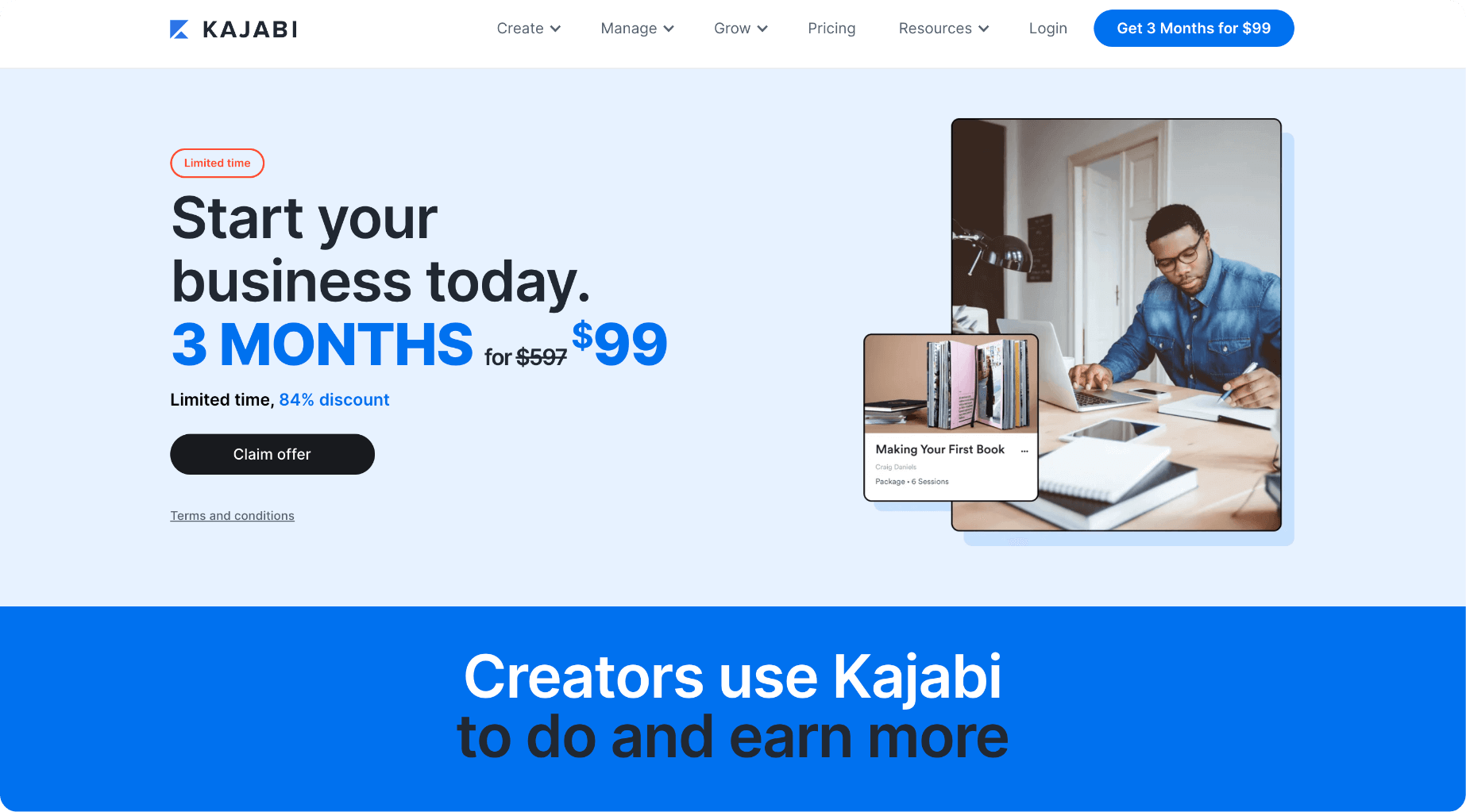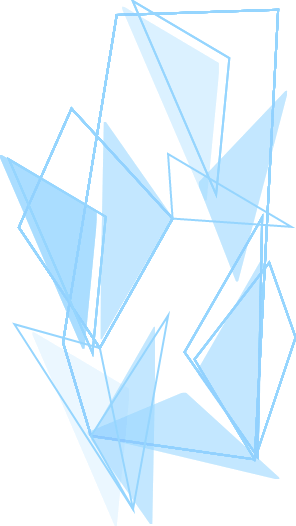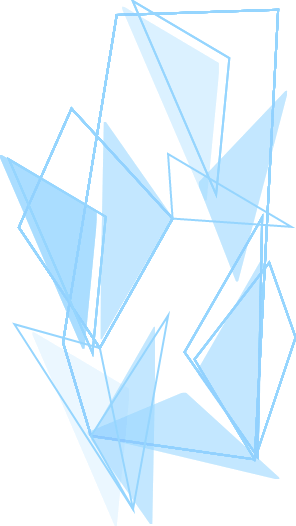 The US-based company Kajabi was founded in the year 2010 by Kenny Rueter and Travis Rosser. Kajabi was created to be a comprehensive online course platform and now has pivoted towards a bundle-style platform in which users can purchase multiple add-ons and integrate them.
Course creation and delivery
Kajabi offers robust content hosting and publishing modules, as well as comprehensive course builder tools with options to add multiple media types. Though you can add images, videos, PDFs, and downloadable handouts, it does not have an option to add assignments to the course curriculum.
Kajabi supports drip scheduling but does not have course compliance settings to control the learning pace, which could be a major roadblock for some. It offers a unique automation builder tool which enables you to create ''if this happens, then that should happen'' workflows, adding efficiency in operations.
To host live workshops, you have to rely on third-party platforms like YouTube, Zoom, or others. The lack of in-built live workshops is a setback and trainers who majorly work via virtual classrooms find it inconvenient and not suitable as they have to pay two subscription charges and work on integrations.
Learner experience
Kajabi excels in learner experience and enables learners to access courses on-the-go through their mobile app. It offers a useful email communications module to notify learners about new activities and customized announcements. However, their email system is a separate module and has to be purchased as an add-on.
The platform offers a comprehensive "Community add-on," which can be integrated into your website. You can customize the community portal design to align with your brand and also add community rules and workflows, enabling an interactive learner community.
Marketing and promotions
Kajabi offers an intuitive website builder to build a responsive course website with customizable widgets. You can use custom domains for your website but there's no white-labeling option for email communication. Kajabi offers a fully automated marketing tool, which you can use to build sales pages, offer promo codes, create workflows, and automate the entire customer sales cycle. This is also a separate add-on and requires additional customization.
The platform offers a "payments add-on" which only supports Paypal and Stripe as built-in gateways and requires manual integration for other gateways. This might make the initial setup and integration process tedious.
Kajabi charges only subscription charges and does not charge sales commissions, which is a huge thumbs-up. The subscription prices for the pro pack are in the range $319/month (billed annually) and can go higher as you subscribe to more add-ons.
Overall, Kajabi is a powerful platform, but their add-on style integrations can be complex and the setup can be overwhelming as it requires numerous customizations.
Pricing
Kajabi offers the following annual plans
Kajabi Pros:
Powerful website builder
Automated marketing engine
Email template designer
Workflow automation builder
Gamification features
Kajabi Cons:
No option to add assignments
No course compliance settings
Add-on integration complexity
No built-in live workshops
No freemium model
No email white labeling
No customized mobile app
6. Podia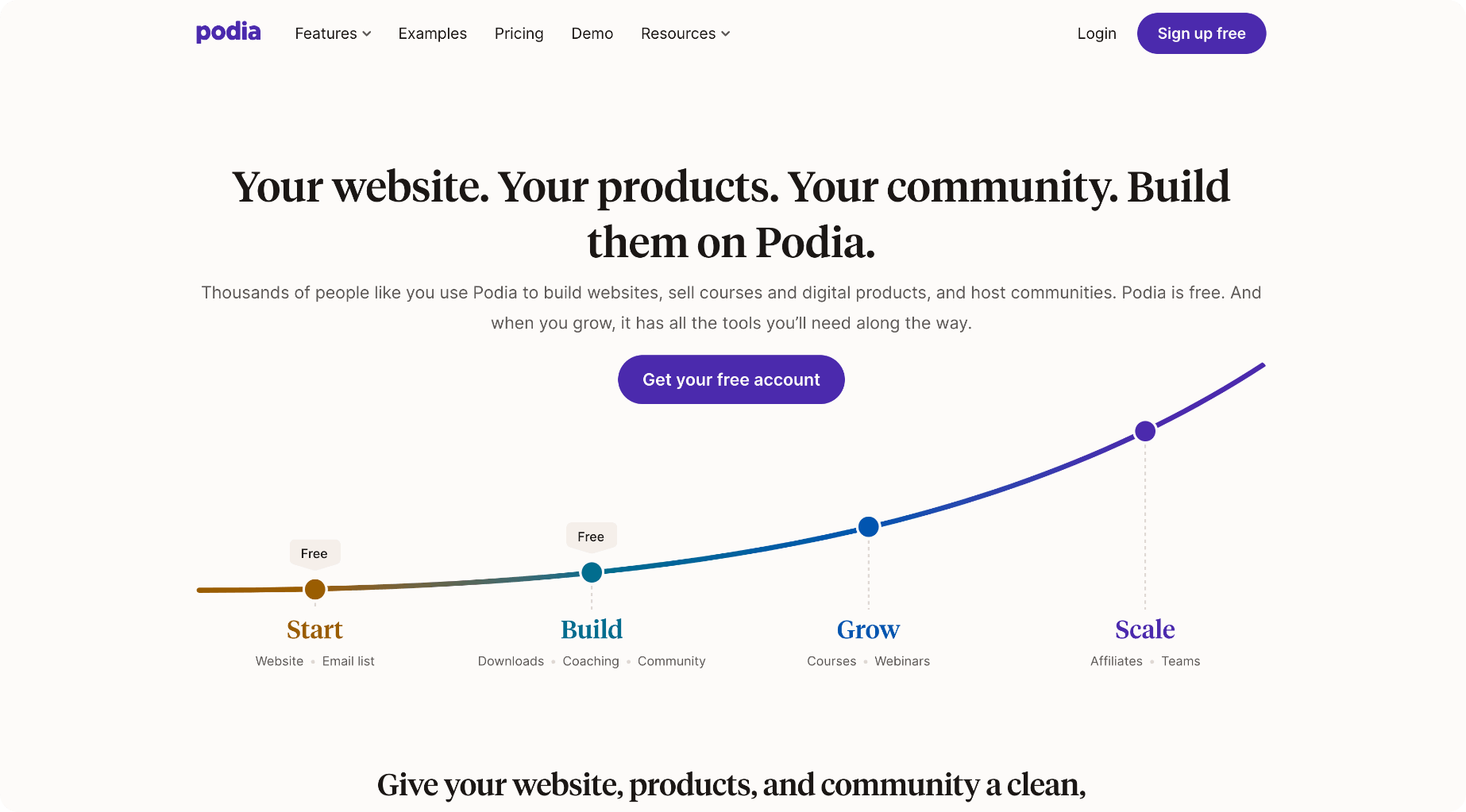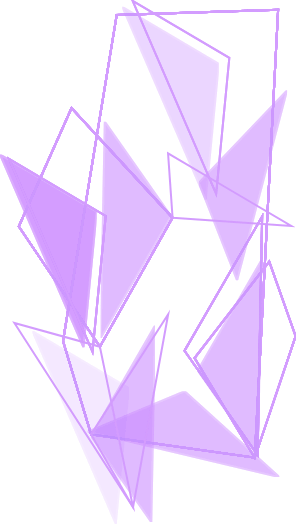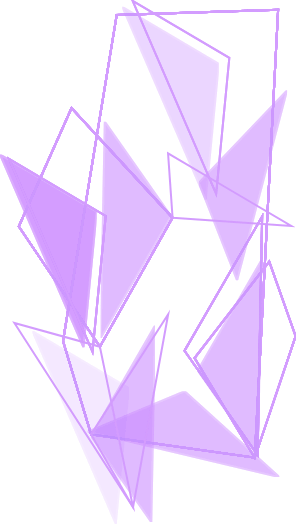 In addition to selling online courses, you can sell digital content and memberships with Podia. It was founded in 2014 by Spencer Fry and offers advanced tools for creators to sell courses or create membership sites.
Course creation and delivery
Podia, like other platforms, lets you create online courses by adding materials in multiple formats. However, like Thinkific, you can't add multiple materials to the same lesson in Podia. Also, you can't include downloadable materials under course creation. You have to create a separate product to sell downloadable content.
Podia lets you create quizzes with single and multiple-choice questions. However, like most of the other platforms, you can't add quiz questions in other formats (such as Fill in the Blank, True or False, or Essay). Another major drawback in Podia: you can't add graded quizzes, even in the paid plans. This means you can't configure a minimum passing grade as a pre-requisite for your learners to proceed to the next lesson or chapter. Podia does not offer any course compliance controls either.
With Podia, you can include live classes in your course curriculum. You can even sell live workshops as a separate product. But again, you'll need a Zoom license to host them. This integration will add to your costs.
Learner experience
When someone visits your website, they can chat with you in real time even before signing up to your academy. These chats will be anonymous, so that learners can clarify any questions they have about your course without the hassle of receiving multiple emails.
Podia has an advanced community feature, where you can categorize your discussions. You can even post videos in the discussions if you subscribe to a higher plan, and course completion certificates are available (only in the Shaker plan).
Marketing and promotions
Podia has a useful site builder that helps you create your coaching website from scratch without writing any code. Podia is integrated with Unsplash, so you can easily add attractive stock images to your website.
The options to price your courses in Podia are fairly limited. You can sell your courses either by configuring a one-time payment or by offering them as monthly subscriptions. The flexibility of accepting payments in installments is missing in Podia. Coupons are supported in Podia, to help you offer your courses at a discount.
There's no transaction fee to sell your courses in Podia's paid plans. You can also sell your courses in the free plan, which has a transaction fee of 8%. Podia has several marketing tools such as upselling, pre-selling etc. to attract more learners to your course.
Pricing
Podia has 4 plans (annual) including a freemium.
Podia Pros:
Advanced site builder
Powerful marketing tools
Membership sites
Monetize courses even on free plan (with 8% transaction fee)
Unsplash integration
Podia Cons:
No course compliance settings
Graded quizzes not available
Limited quiz formats
Lack of built-in virtual classroom
No installment payment option
7. Knorish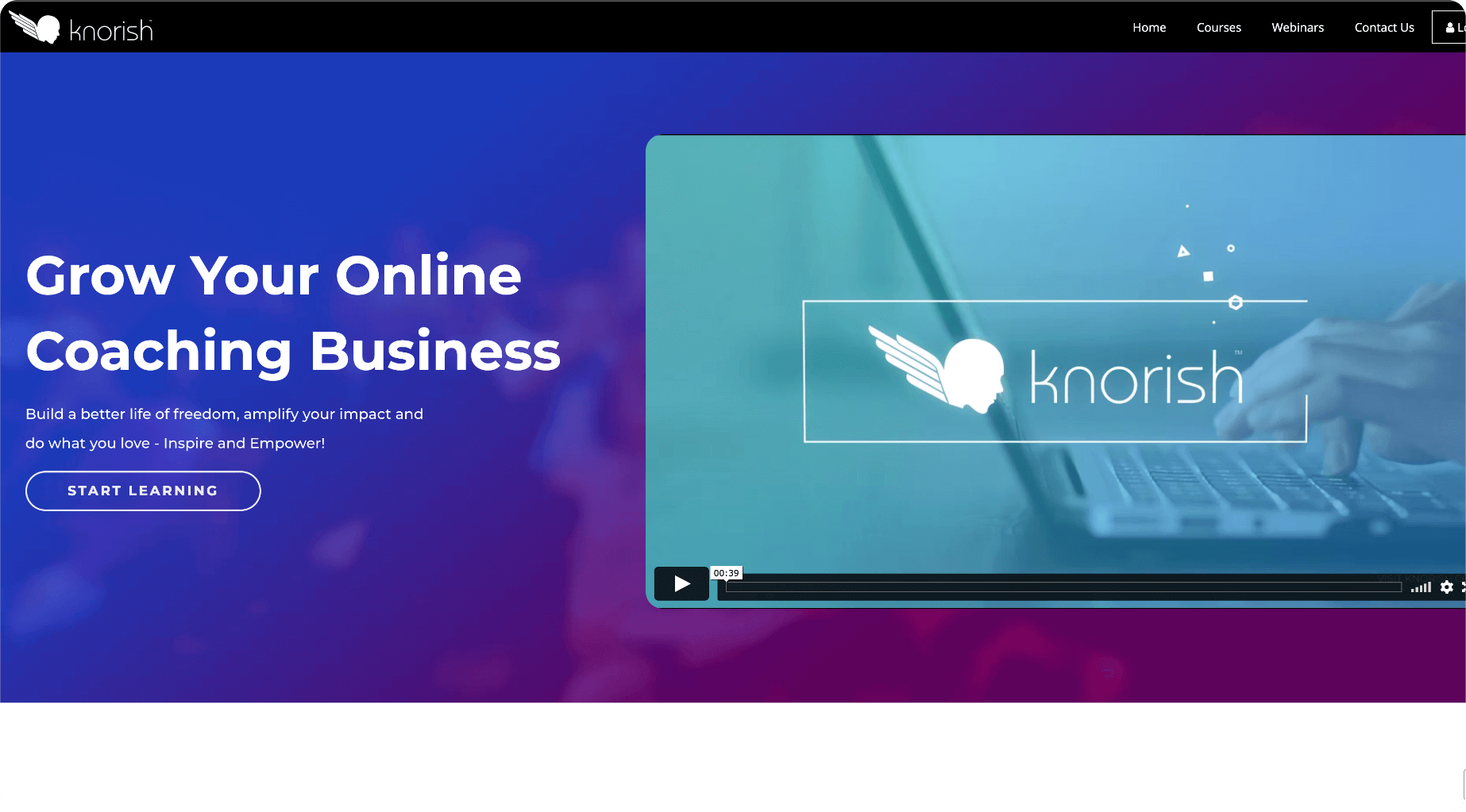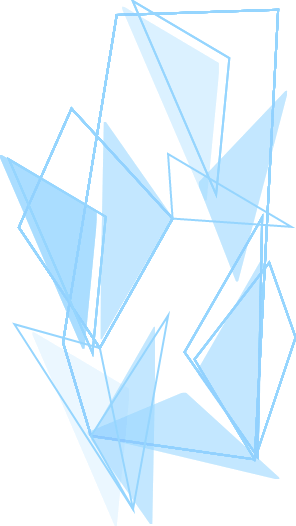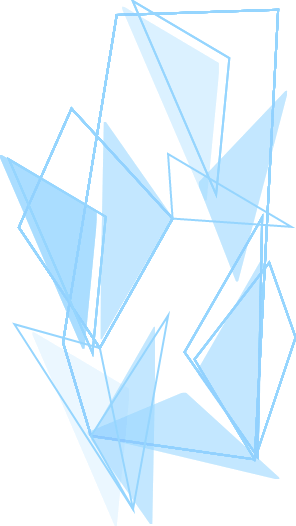 Knorish was launched in 2016 by Kinner N. Sacchdev. They call their product the "Shopify for Online Courses" and help entrepreneurs, artists, hobbyists, and people seeking to work from home take their business online and create online courses based on their expertise.
Course creation and delivery
Knorish has a neat interface, with features and settings well-categorized for easy navigation. Creating a course is easy and you can add chapters in various formats, including a page builder, where you can customize a webpage and add it as reference material in your course. You can add a drip scheduler to your course, so that the chapters are released only on pre-defined dates.
There are no course compliance settings available in Knorish. You can't mandate lesson completion based on sequence or any other criteria. You can add graded tests with Knorish, which supports questions only in multiple choice and essay formats. In quizzes, you can add questions and options in image and video (through embedded YouTube link) formats.
There is no built-in virtual classroom in Knorish. However, it offers a free Zoom Enterprise plan for all of its paid plan users. With this, you don't need to purchase a separate Zoom license to host your live classes.
Learner experience
Knorish offers learners a secure portal where they can upload their images, add a short bio, change passwords, and even set up multi-factor authentication. Learners can even download an invoice of their purchases easily from their dashboard.
The chat feature in Knorish allows learners to start a discussion for a particular chapter. The platform has just four templates for course certificates, out of which trainers can choose one and customize it, to reward their learners.
Marketing and promotions
Knorish offers a ton of beautiful templates and pre-loaded sections, which can be customized to its minute details. They have a website template for every category, from which trainers can choose one, add courses and publish their e-schools instantly.
The course pricing strategy in Knorish is similar to WizIQ. You can price your courses only in USD and INR. You can either offer your courses for free or charge a one-time payment. You can also create coupon codes, which learners can use to purchase your courses on discount.
You can remove the "Powered by Knorish" message from your website's footer and white-label your site by purchasing the professional plan. There are many marketing tools offered for search engine optimization, building sales funnels, detailed site visitor analytics, and lead generation. Knorish also has a built-in referral plan, where you can refer someone to the platform to earn commission when they purchase a paid plan.
Pricing
Knorish offers four pricing plans, including a free trial. However, you can only access the free trial for 14 days. The annual paid plan starts at $29/month.
Knorish Pros:
Advanced website builder
Free Zoom Enterprise account
Powerful marketing tools
Knorish Cons:
No course compliance settings
Limited quiz formats
No free plan
Limited course pricing options
8. Ruzuku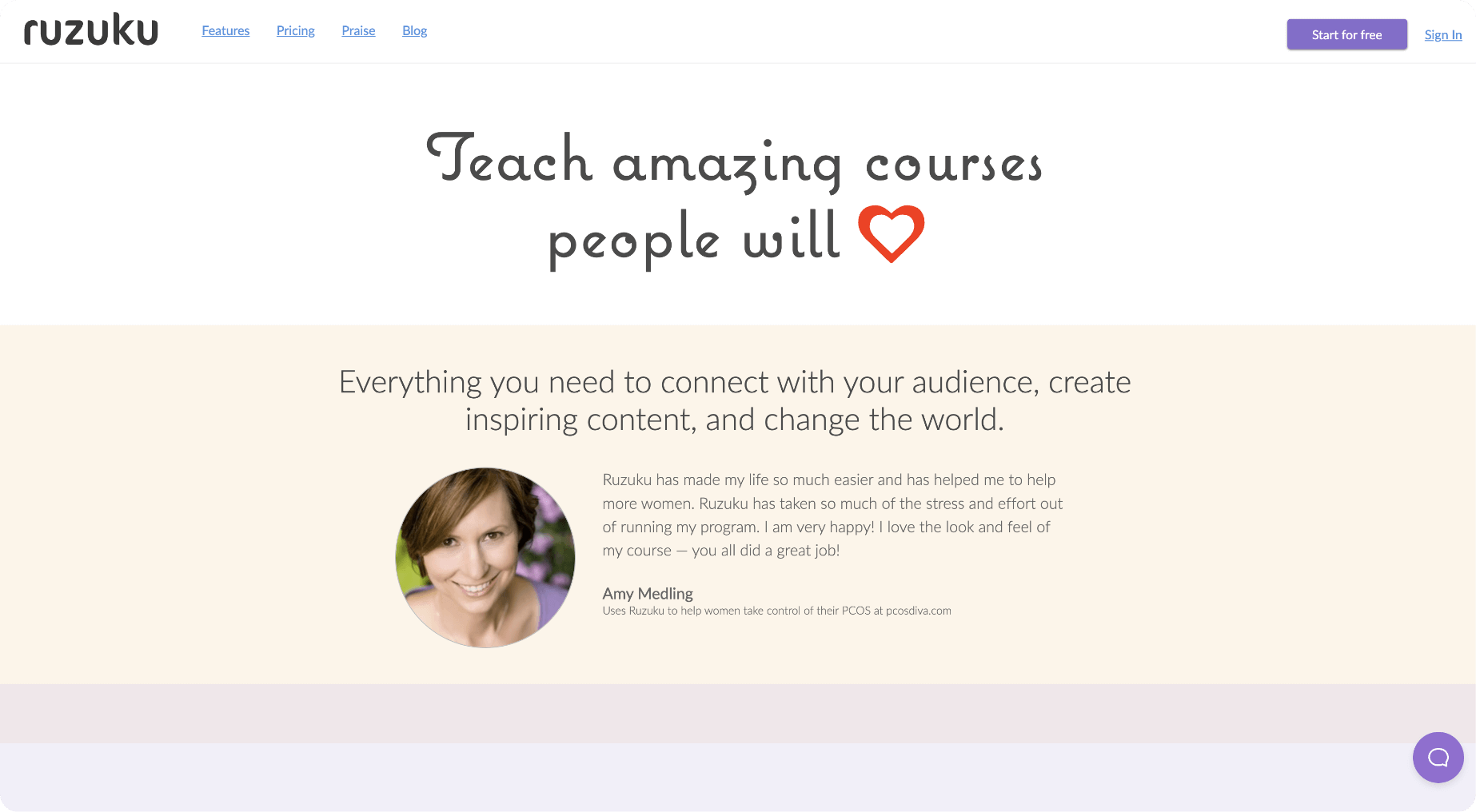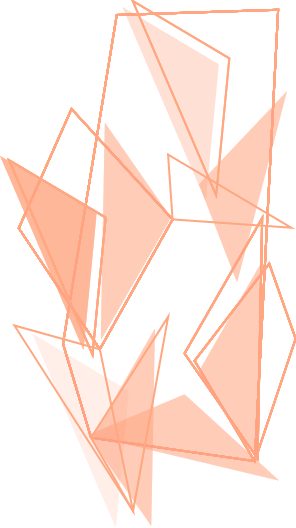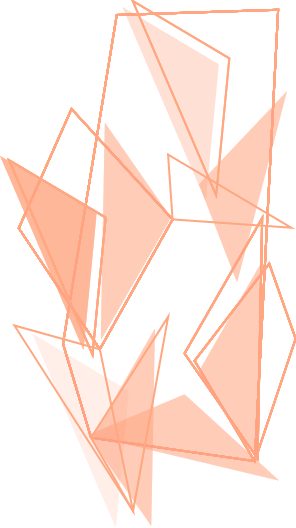 Ruzuku is an online teaching platform created by Abe Crystal in 2010. Based out of North Carolina, Ruzuku has a fair presence in the US, Canada, and Switzerland. In addition to online course creation, the platform supports basic authoring tools making it an interesting mix of online course platform and LMS.
Course creation and delivery
Ruzuku offers a basic online course builder tool that supports uploading course content in the form of images, videos and polls. Though it satisfies the basic course needs, you do not have options to add assignments, handouts, and more. Ruzuku enables trainers to configure content access based on the enrollment days. However, there are no course compliance options available, which is much required for courses that require sequential content consumption.
Ruzuku supports live webinar sessions, in which you can broadcast presentations and pre-recorded videos. It does not have a built-in live workshop tool but offers a live stream link embedding option. You need to subscribe to another platform to host live classes and embed the session links manually every single time. Overall, the content builder module is designed to accommodate the needs of a new trainer but lacks core features that are offered by other competitors.
Learner experience
Ruzuku is an exclusively web-based platform and does not offer the convenience of mobile learning. It supports a flexible notifications and announcements tool to notify students on new school activities. You can also configure automated email communications based on learner actions. However, you don't have an option to provide certifications or any gamification feature to motivate and engage learners.
One of the major setbacks in using Ruzuku is that it does not offer interaction tools like chats and discussion forums, which many online educators consider an absolute necessity. In addition to this, you will also not be able to provide course certifications to learners.
Marketing and promotions
Ruzuku supports flexible discounts and sales page customizations to help streamline the sales process. However, it does not offer an attractive website builder tool or whitelabeling options like other platforms that are listed here.
Coming to the course pricing structure, Ruzuku facilitates flexible course pricing models such as one-time, part-payments and subscriptions.The platform heavily depends on Stripe and Paypal for payments. This rigidity in gateways can be a worrisome factor when reaching out to learners across geographies, who may prefer other payment gateways.
Compared to other competitors, Ruzuku charges $125/month (when billed annually) which is one of the higher end considering the lack of built-in live workshops.
Pricing
Ruzuku offers the following annual plans:
Up-and-corner
$
83.08
/month
Ruzuku Pros:
Flexible pricing models
Marketing coupons
Customized notifications and announcements
No transaction charges
Ruzuku Cons:
No course compliance settings
No built-in live workshops
Lackluster website builder tools
No email white-labeling
Limited payment gateway options
No certifications or gamification
No mobile app
No discussion forums
9. WizIQ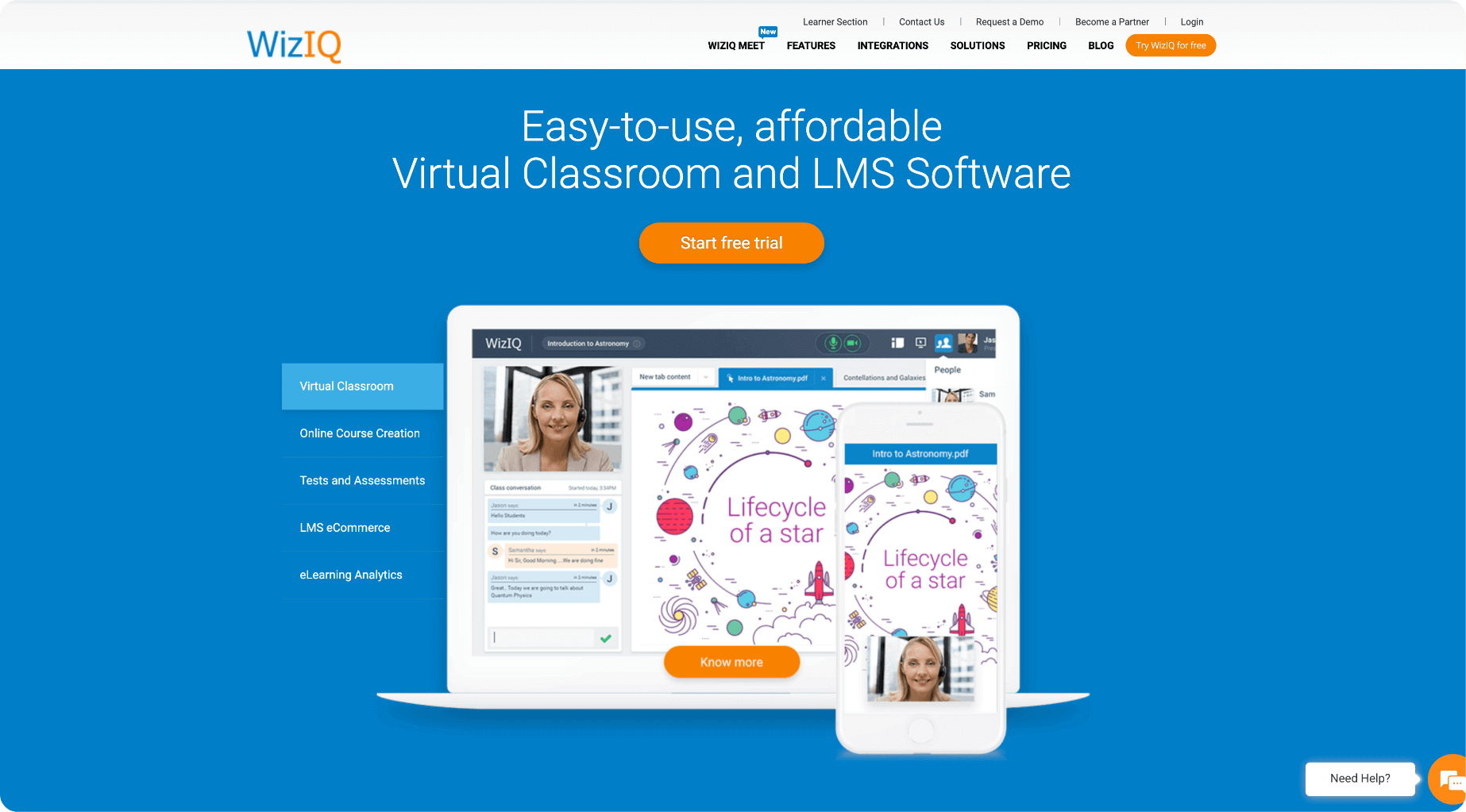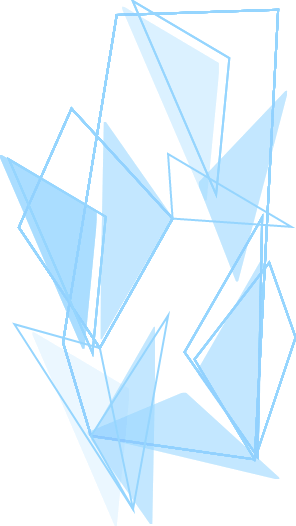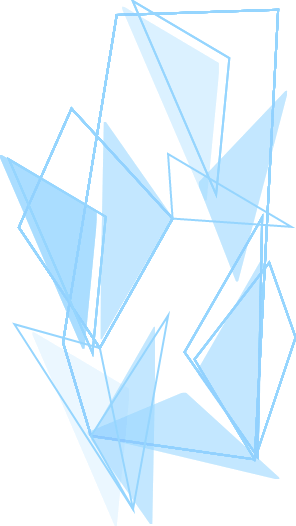 Launched in 2007, WizIQ is now used by more than 400,000 educators worldwide. According to its website, more than 70,000 courses and a monthly count of 100,000 live classes have been hosted through WizIQ so far.
Course creation and delivery
WizIQ's user-interface while creating your academy is not the most responsive, but creating a course is easy. You can either create a self-paced course or host a cohort course. You can add course materials in every format except for images. Adding images as course materials isn't supported in WizIQ.
The course compliances options are limited in WizIQ, but it does offer key options like sequencing and mandating content to manage your learners' pace. WizIQ also offers an advanced graded tests option, and you can even import a test from a CSV file, clone an existing test, or create a new stand-alone test. It has an option to add sections in tests, with which you can categorize your questions. The available test formats include: single choice, multiple choice and choice matrix table.
Like TrainerCentral, WizIQ has a built-in virtual classroom. You can host live workshops with this, but there's not option include a live lesson within a self-paced or cohort course. The capability to host a live session without any integrations, helps WizIQ stand out from its competitors.
Learner experience
WizIQ doesn't have a dedicated portal for learners to track their course subscriptions. They can view all the courses available in an academy and enroll in the one they like. The progress of the course can be tracked on the same screen.
WizIQ supports discussion in lessons with which learners can engage and collaborate with peers and trainers. Learners can view the email address of their instructors in a single click. We're not sure how many trainers will be comfortable in making their email addresses public. When learners complete a course, a completion certificate is automatically generated by WizIQ.
Marketing and promotions
WizIQ has a basic website builder that's enough to create a simple website. There are no themes or pre-defined templates available. You can set the primary and secondary colors of your website by typing in the hex code. You can upload a hero image for your website, but can't change its position or add any overlay designs.
You can price your courses only in USD. For learners in U.S and all other countries, your prices will be displayed in USD, while for Indian learners the prices will be converted to INR. There are only two methods to price your courses in WizIQ: a free plan or an one-time purchase.
The white-label option lets you remove the WizIQ logo from your website, giving it a more customized look. However, there are no marketing tools for SEO and email marketing. WizIQ doesn't charge any commission for the courses you sell through the platform.
Pricing
With WizIQ, you can conduct live lessons alone or create an entire digital academy by subscribing to the LMS plan. We were unable to get the pricing for each plan from their website.
WizIQ Pros:
Advanced test builder
Built-in virtual classroom
Dedicated live workshop plan
Zero transaction fee
White-labelling
Cohort courses
WizIQ Cons:
Limited course compliance settings
Limited quiz formats
Unintuitive user interface
Basic website builder
Basic marketing tools
JPEG files can't be added as course materials
10. Teachery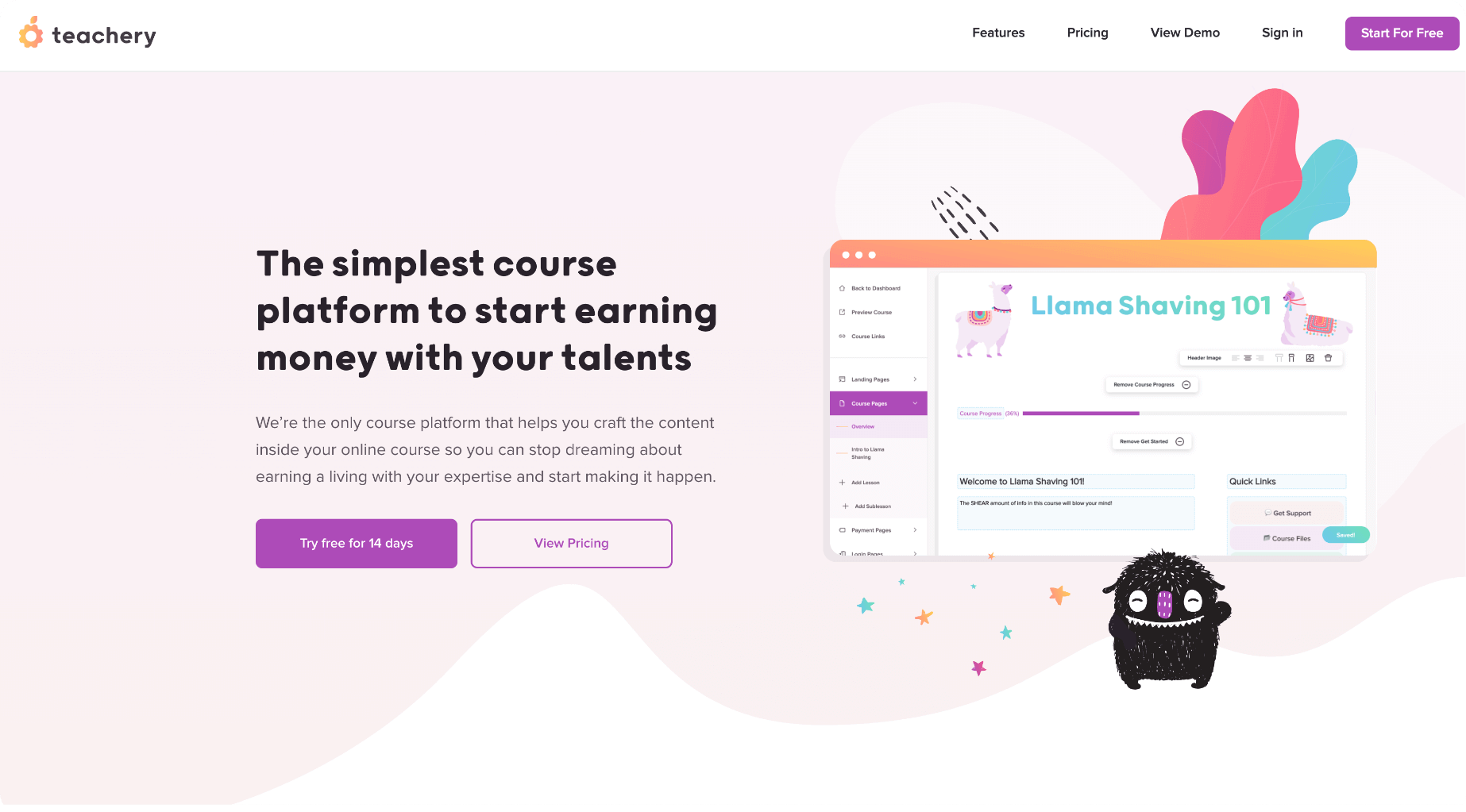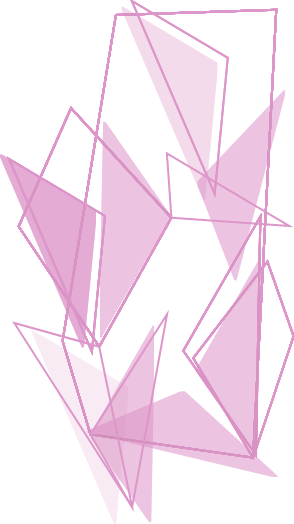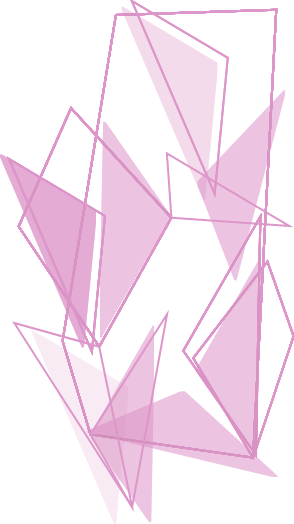 Teachery was founded in 2014 by content creators Gerlando Piro and Jason Zook. The duo used their personal insights into the content creator community to develop a platform to empower the content creation community.
Course creation and delivery
Teachery is a unique platform that primarily focuses on content publishing and marketing. You can upload course content in the form of images and texts directly on Teachery. To add video to your course, you have to upload the videos on YouTube or other third-party websites and then embed the link to the course page.
The platform supports basic drip learning, you can schedule content access based on the learner's enrollment days, but doesn't support specific date schedule. Teachery doesn't offer any course compliance controls. For live workshops, you can create rooms on third-party websites and then embed the links on your course page.
Learner experience
Teachery is a web-based platform and does not support mobile learning. You can automate notification emails, but will need to integrate with Mailchimp or ConverKit, which can be complex.
You can add comments section to course pages by integrating Disqus to your Teachery accounts. There are no exclusive course or community discussion forums.
Marketing and promotions
Teachery offers a helpful website builder tool with options to customize sections and buttons. You can create landing pages, course pages, and lead generation forms using the drag-and-drop builder. There are also options to add Google Analytics snippets to analyze the website traffic and provisions to add meta tag and meta descriptions.
In terms of marketing, you have promo code builder and affiliate tracker tool which covers the basic aspects. If needed, you can use Zapier and integrate third-party tools for marketing automations.
You can sell courses in three payment models: one-time payments, partial payments, and subscriptions. Only Stripe payment gateway is integrated.
Overall, Teachery is a decent pick for content creators if you do not update content frequently and rely on static courses. However, trainers who require flexibility and complete control of their training business in one place, may find this platform a bit hard to scale.
Pricing
With WizIQ, you can conduct live lessons alone or create an entire digital academy by subscribing to the LMS plan. We were unable to get the pricing for each plan from their website.
Teachery Pros:
Vibrant course landing pages
Simple setup
Course link generators
Teachery Cons:
No content hosting
No course compliance
No in-built live workshops
No freemium access
No graded quiz/assignments
No certifications
No discussion forums
Payment gateway limitations (only Stripe)
No email communications module