What's New in TrainerCentral
2023
Jan
Features
Sales Report and Transactions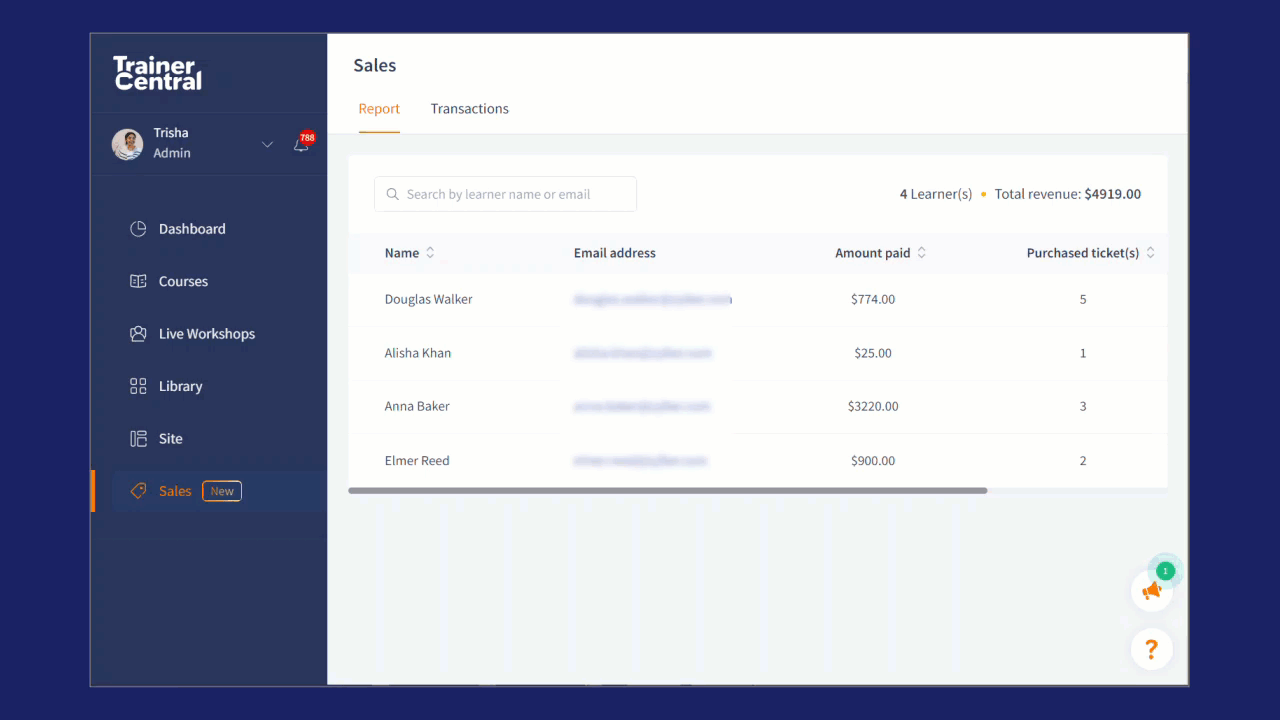 There is some good news for admins who want to track their learners' purchases and the academy's overall revenue. We have added a new tab, Sales, to provide sales reports and transaction history.
Report
Under this tab, you can view the total number of learners who bought the product in your academy, their purchased tickets, their active tickets, and their product status.
Transactions
View the academy's complete transaction history under this tab. You can check the product's price, the coupon amount applied, the tax levied on the product, and more.
Note: Currently, this feature is only available to academies created on or after January 2, 2023. For other academies, we will soon open the feature in a phased manner.