Establish

your legal training brand

As a legal expert, boost your online presence with TrainerCentral's no-code website builder. You can easily create a professional-looking website, list your online courses and customize website elements, all without needing any technical assistance.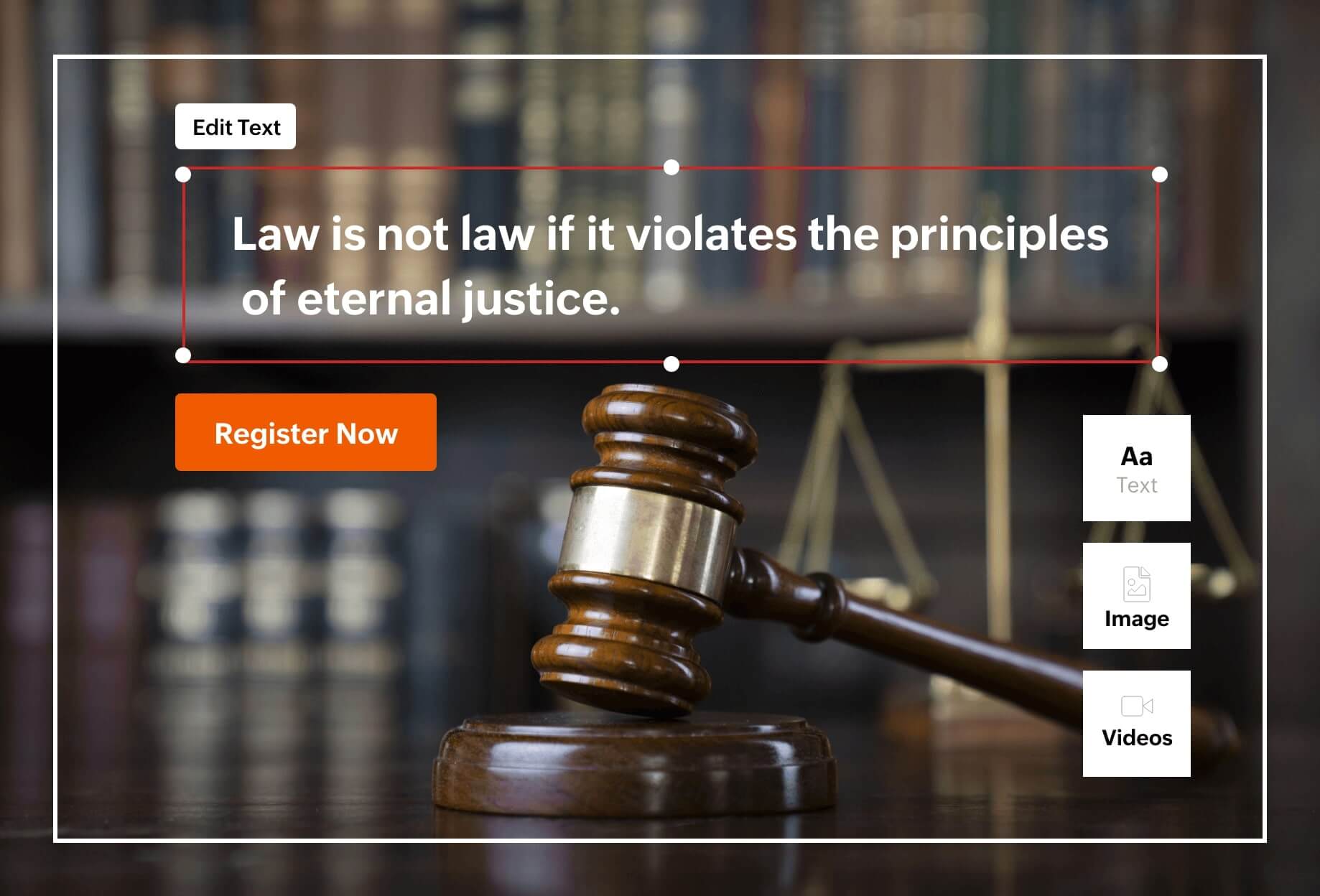 Transform

legal expertise into courses

Collate your knowledge on law and structure your curriculum with TrainerCentral's easy-to-use course builder. You can add multi-format materials and graded quizzes, and even configure pre-requisites for learners to complete before advancing through the course.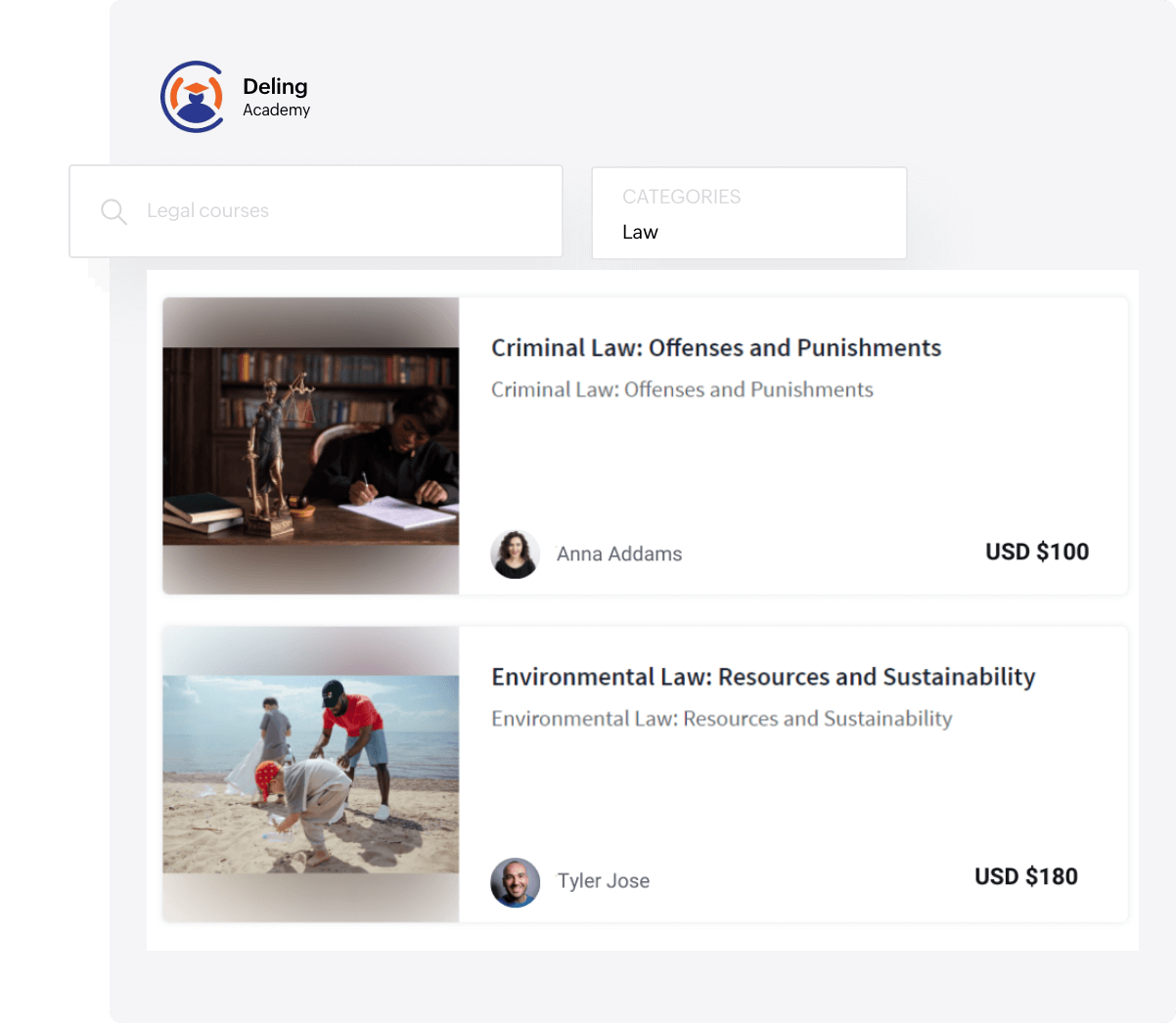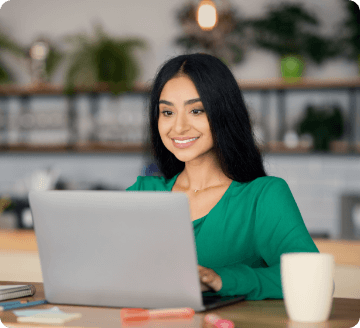 Reach

legal professionals around the globe

Create engaging sales pages, optimize your website for search engines, and promote your legal courses effectively. TrainerCentral supports receiving payments in multi-currency, empowering you to reach a global audience.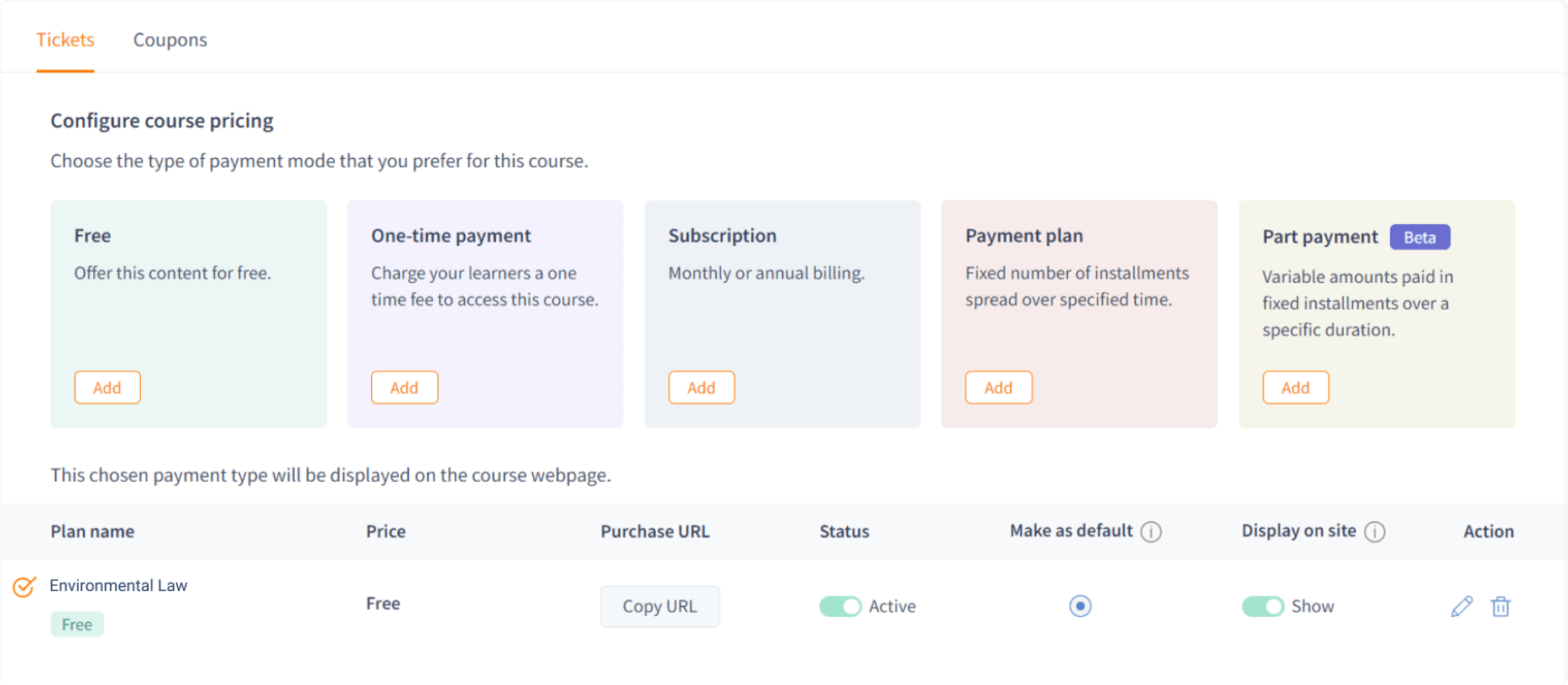 Deliver

a customized learning experience

Host tailored one-on-one sessions with remote learners. With TrainerCentral's built-in web conferencing capability, you can engage and train your students in real time. You can make the session more interesting by conducting polls, live quizzes, and group activities.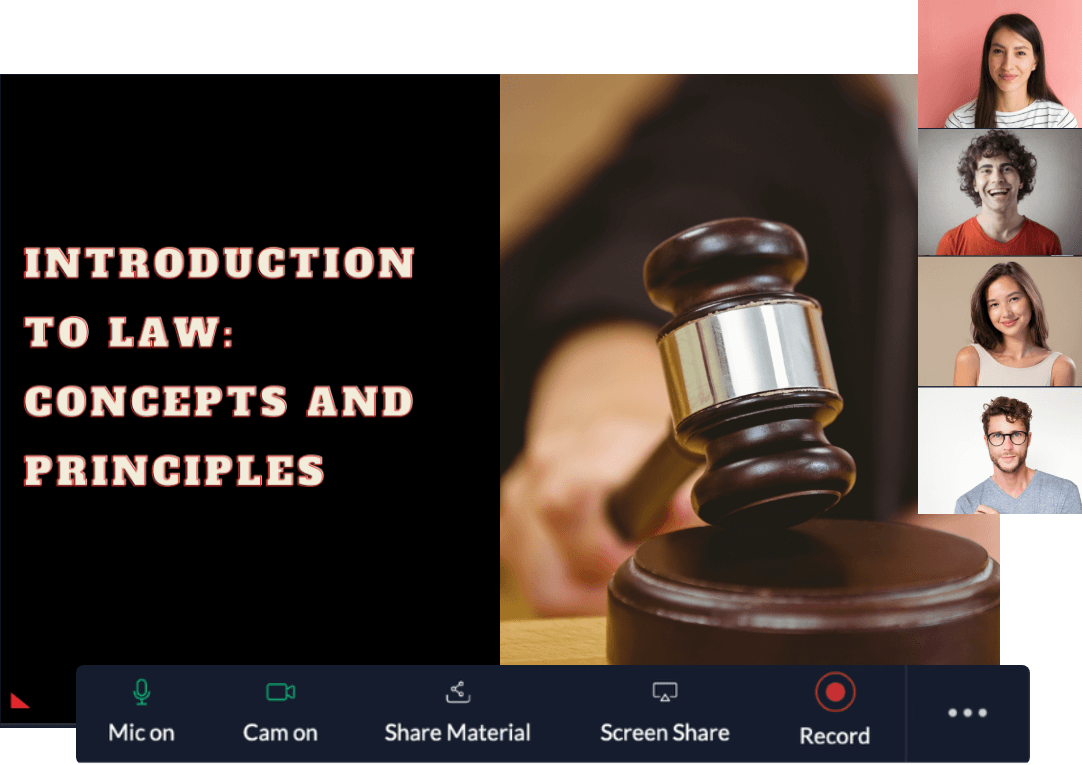 Manage

your learning community

Scale your online legal training business by inviting your team of experts. Use TrainerCentral's comprehensive dashboard and stay ahead of the game by making data-driven decisions.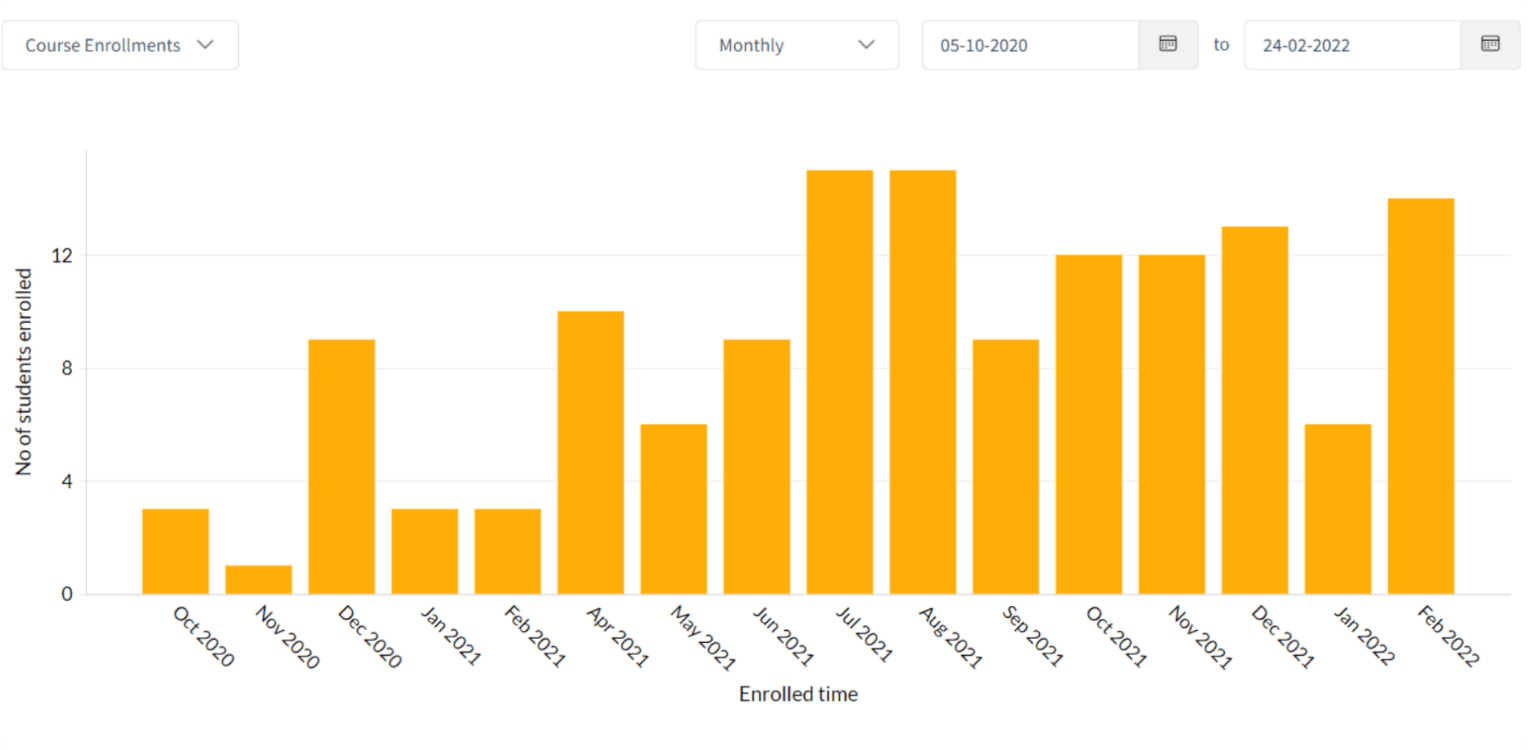 Teach law online, effortlessly
Frequently Asked Questions
How can legal experts use an online training platform?

Legal education is important not only for budding lawyers, but also for regular citizens, so that they're aware of their rights and duties. TrainerCentral's online training platform empowers legal experts to share their expertise by helping them build their online presence, structuring their curriculum, marketing their courses, and scaling their training business easily.

Is there a fee for using TrainerCentral to create and sell courses?

Apart from the cost of subscribing to the platform, TrainerCentral doesn't charge any extra from legal experts trying to sell their online courses. We follow a zero-commission policy, where the reward of your hard work stays with you.

How easy is it for legal trainers to build and customize their website from scratch?

TrainerCentral has a no-code website builder, where trainers can simply drag and drop elements to build their website. They can easily create various sections—such as FAQs or video snippets—optimize their content for the search engines, and list courses on their website—all without needing any technical help.

Can trainers set their own prices for their courses?

Yes. It's possible for trainers to set their own price for their courses created through TrainerCentral. The platform offers five pricing models, such as free, one-time payment, or subscription-based, so online legal trainers can choose how to price and sell their courses.

How does the platform handle the marketing and promotion for courses?

With TrainerCentral's built-in marketing tools, such as SEO, email notifications, and a sales page builder, trainers can promote their courses effortlessly. To learn more about other marketing tricks, read our blog on effective marketing strategies to sell your online courses.