TrainerCentral helps you deliver all forms of learning:
Live classes

On-demand videos

In-campus sessions
Switch to digital education
Establish your online presence

Design a website for your institution with a simple drag-and-drop interface. Customize elements and add sections to reflect the vision and mission of your organization.

Curate a digital curriculum

Upload materials in multiple formats and create a digital library. Add reference books, lecture videos, and presentations for your students to download and refer to anytime.

Organize your team online

Easily onboard your students and faculty members and assign them to their respective classes.

Offer flexible learning

Provide your students the flexibility to attend classes either from a desktop or their mobile device.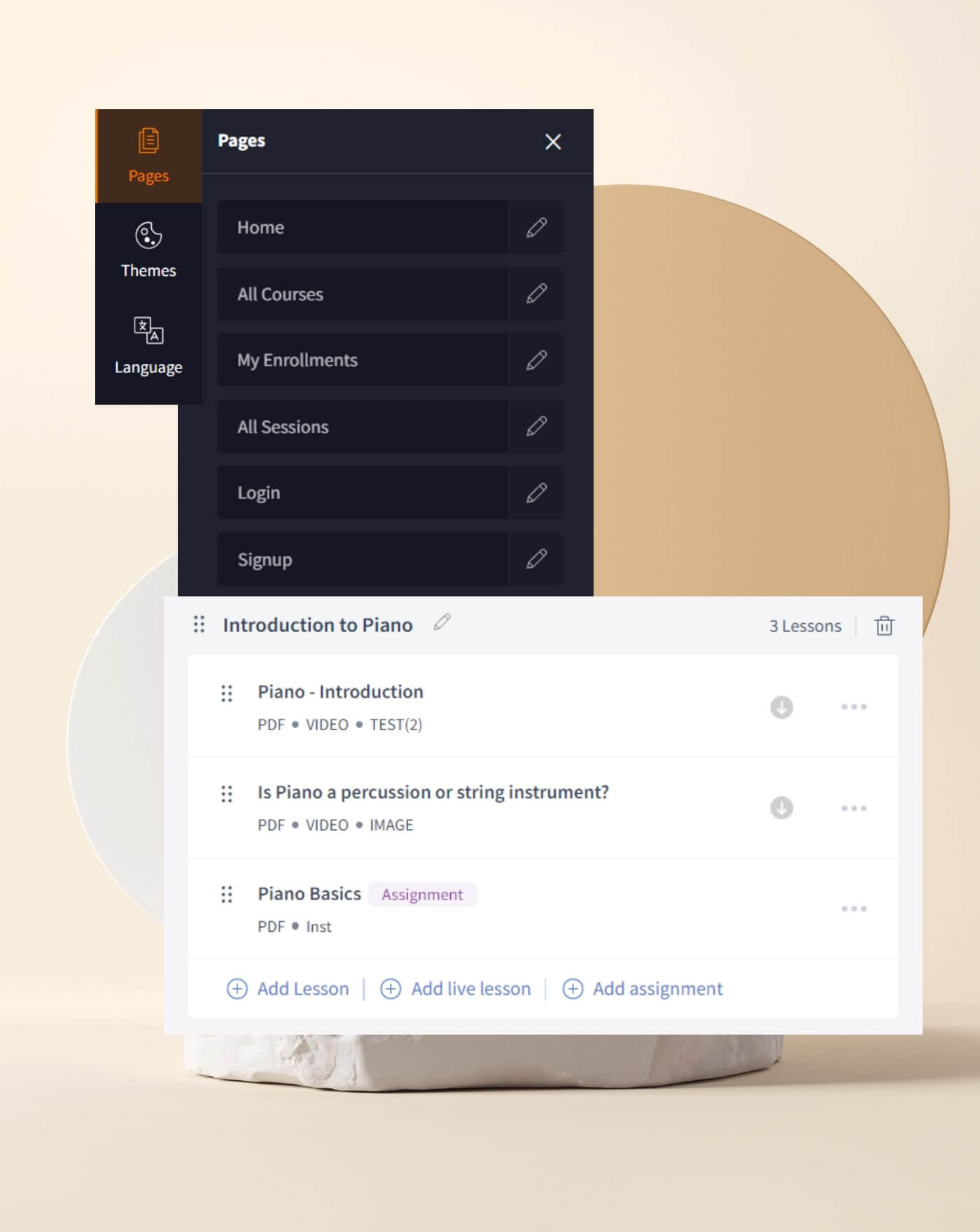 Host engaging live classes
Recreate a physical classroom

Bridge the inherent distance in distance learning by hosting live classes for your remote students. Conduct online quizzes and evaluate your students in real time.

Customize your background

No more dealing with distracting backgrounds in live classes. Change your virtual class backgrounds and host sessions from your most comfortable environment.

Deliver instructions with a whiteboard

Explain a mathematical theorem or a chemical equation by writing it down on the digital whiteboard.

Conduct group activities

Using the breakout rooms, split your learners into several groups and conduct activities like group discussions or team quizzes.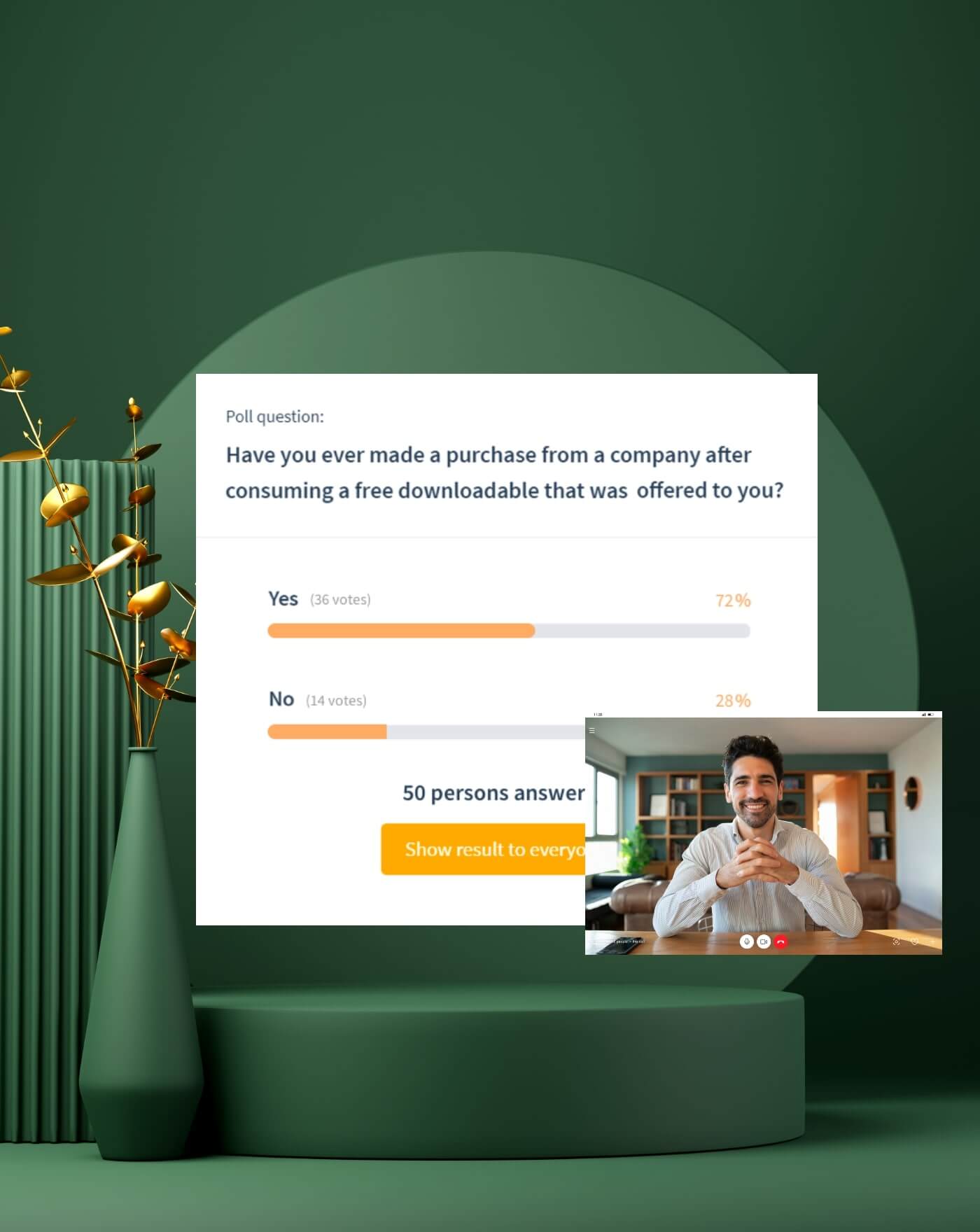 Enhance the learning experience
Collect assignments

Create assignments around your subjects and ask your students to submit them on the go. Set deadlines, assign grades, evaluate progress, and deliver feedback to help students improve their subject knowledge.

Encourage community learning

Create a collaborative learning ecosystem by allowing students to discuss and brainstorm ideas with their peers and other faculty members by using the discussion forum.

Evaluate your students

Conduct tests in multiple formats including multiple choice, fill-in-the-blank, and even descriptive type questions. Assign scores to each question and quantify the overall comprehension of the chapter.

Implement cohort learning

Set the duration for your courses and encourage learners to attend classes at the same time. Your students will proceed through the curriculum, take tests, and participate in activities together—all remotely.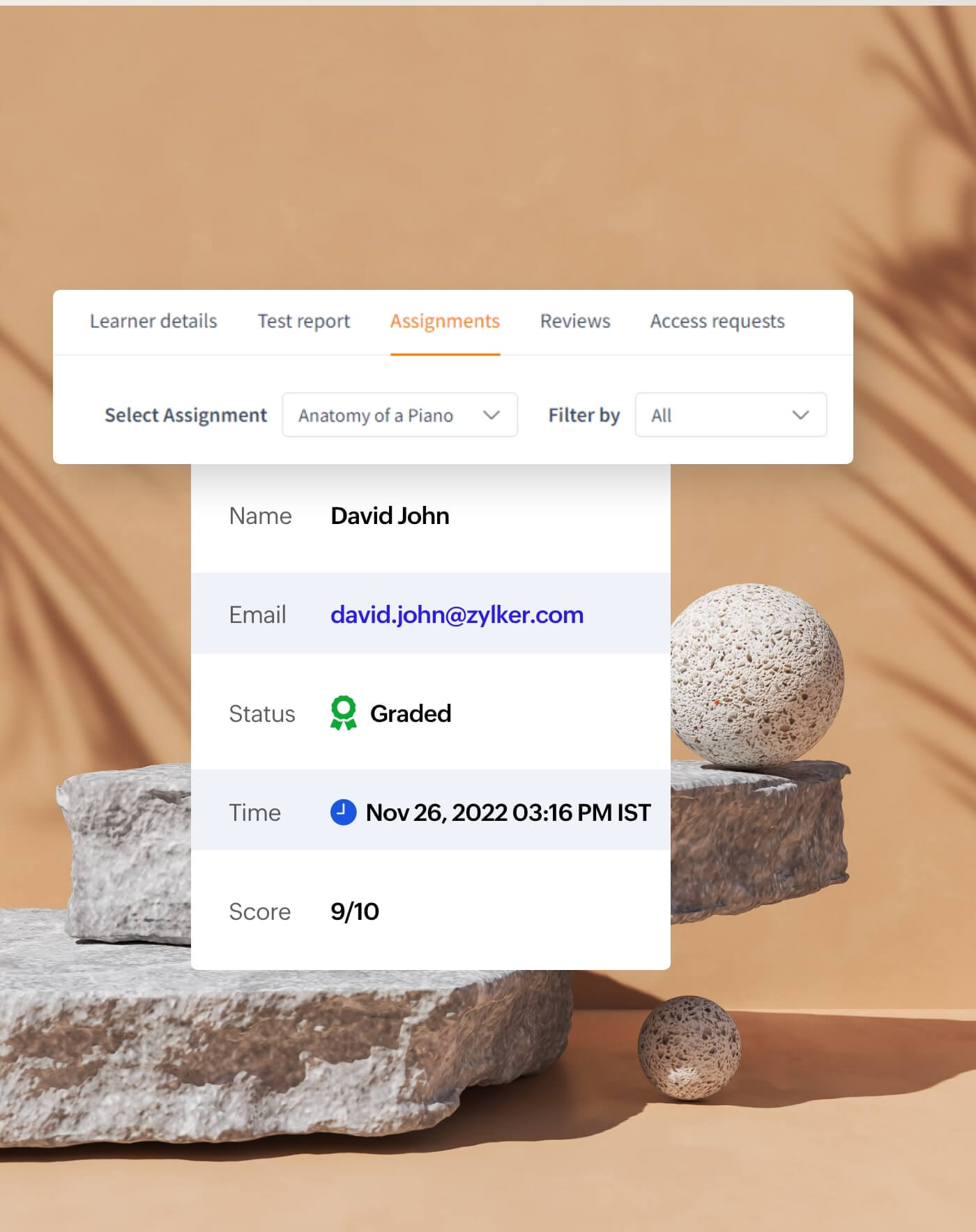 Manage your digital campus with ease
Conduct online meetings

Seamlessly host important meetings like parent-teacher sessions or board meetings with the built-in virtual conferencing functionality.

Track student performance

Get all of your students' test results and track their progress under a single console. Analyze these metrics to help them pass with flying colors.

Collect feedback

Refine your course content and teaching strategy based on class reviews and student feedback.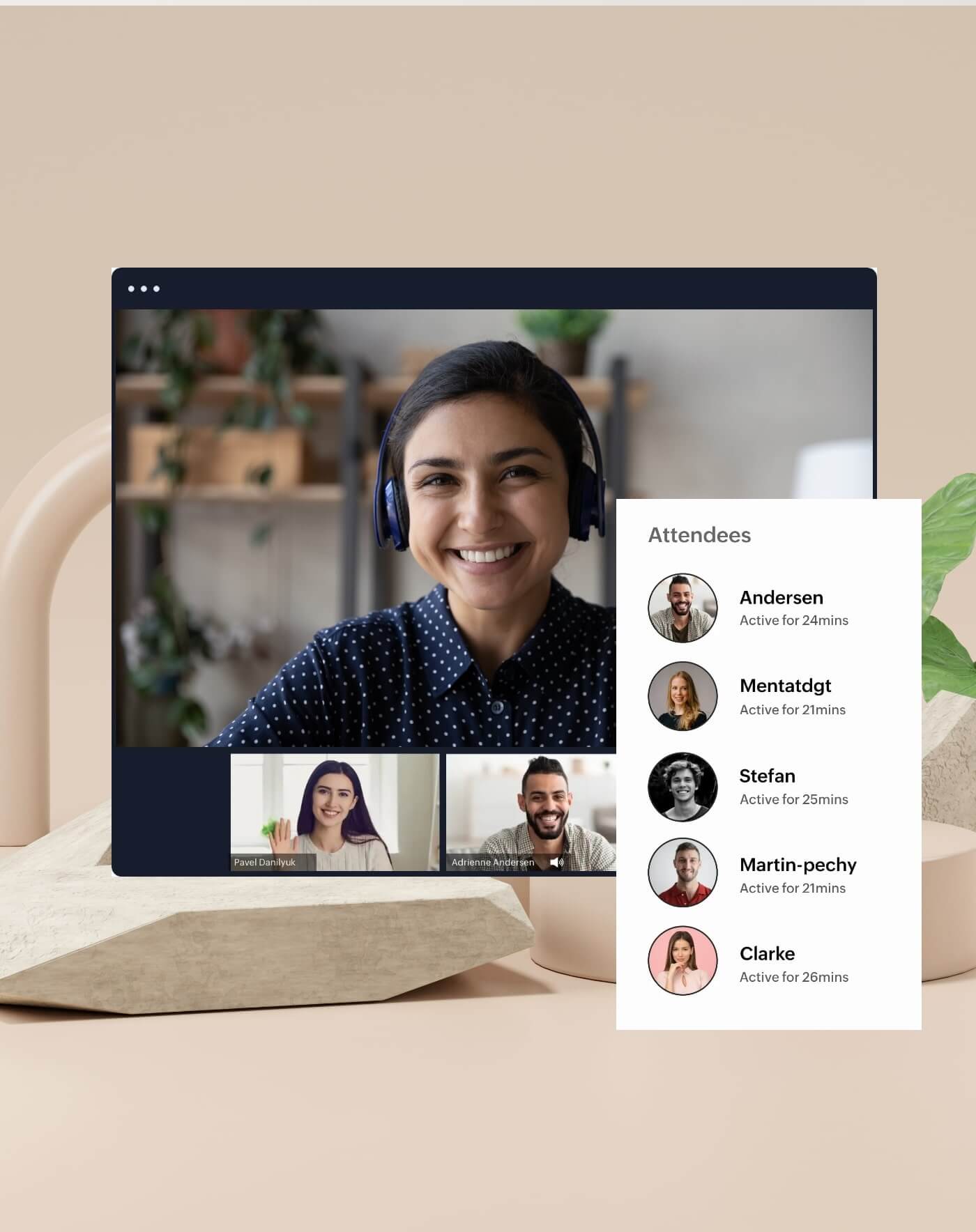 Reinvent your classroom for the digital age