National Health Mission Tamil Nadu upskills its 11k+ healthcare workforce with TrainerCentral
"With TrainerCentral, we can deliver both on-demand courses and live training sessions, distribute digital content, and monitor every individual's learning progress from a single console."
— Dr. B. Viduthalai VirumbiNodal Officer, PHR-NHM Tamil Nadu
About NHM Tamil Nadu
National Health Mission (NHM) Tamil Nadu was launched in 2005 with the aim of providing universal access to equitable, affordable, and quality healthcare services to the needs of the people as prescribed by the National Rural Health Mission (NRHM) of India.
NHM Tamil Nadu recently launched Population Health Registry (PHR), an initiative to create and manage a database of all residents in the state of Tamil Nadu. The PHR initiative will also provide a unique ID to the residents to ensure healthcare services, especially during a pandemic like COVID.
The mission to train frontline staff
NHM Tamil Nadu has a clear mandate to build capacity and upskill its entire field workforce in executing the state wide program of gathering resident data for the PHR. Their healthcare workforce includes community workers, supervisor teams, and medical officers across different villages, towns, and districts in Tamil Nadu. Under Dr. Viduthalai, the nodal team leads the program to educate frontline staff through multiple modes of training. The basic module includes a self-learning course with a compulsory assessment. This is then followed by an in-person training course. Each session is delivered to a group of learners in a specific region by a trainer and supported by a facilitator
The pandemic and ensuing challenges
During their ongoing effort to upskill their workforce, the PHR training team faced a two-pronged challenge.
During COVID, with the lockdown in place, travelling around and conducting in-person sessions was not easy, We were looking for an online training platform that can scale and cater to our large audience who are large in number. We wanted to deliver the courses online and monitor the effectiveness of our training from a central console at the state level.
Dr. Viduthalai's team tried solving these challenges with other online course platforms, but saw little success.
"We were looking for an LMS module which can automate course delivery We create and design the course content. We needed a platform to deliver it."
TrainerCentral's all-in-one training platform
We were primarily looking for a mobile based solution that can help us with easy on-boarding and retention of our learners. TrainerCentral's simple UI helped us achieve the same, with little effort from our side.
Mr. Sarath,
Trainer, PHR-NHM Tamil Nadu.
The PHR training team consists of 10 trainers who conduct training sessions. Thanks to TrainerCentral's admin console, they are able to manage their trainers from a central location. With TrainerCentral's multi-modal training capability, the training team could now create both on-demand courses and live virtual sessions to a remote audience—all from one platform.
A flexible, simplified learning experience
The target audiences are spread across the state of Tamil Nadu and the majority of them depend on their mobile phones to consume the course content. The PHR course material comprises a mix of presentations, PDF files, and videos.
As an immediate goal, we wanted to train at least 5,000 people. We started by creating two courses a month on TrainerCentral, accessed by 300 people . Our learners are finding the courses built on TrainerCentral easy to access. TrainerCentral's compatibility with mobile browsers gives them the flexibility to complete the coursework even when they are travelling.
Besides the need to offer convenience to their learners, Dr. Viduthalai's team had one more unique problem to solve. While the NHM's staff nurses are comfortable learning in English, their Women Health Volunteers prefer their course content to be localised in Tamil. TrainerCentral's multi-language support came to their rescue:
According to Kiran, a trainer with the PHR initiative, their objective is to "provide translated content in a simplified format. TrainerCentral helps us achieve this through the in-built page translation feature." Not all healthcare workers can learn on a synchronised schedule, and some learners would like the online course to be available for access even after the completion of their training program.
Long-term partnership with TrainerCentral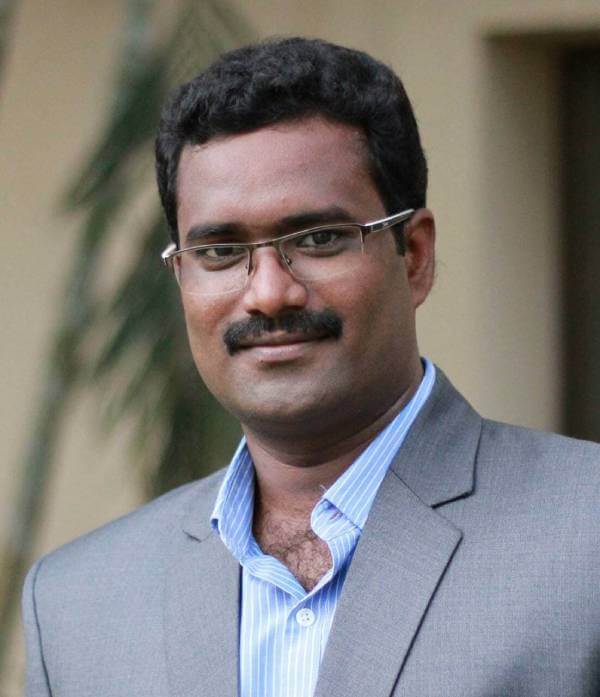 As a long term plan, we see a partner in TrainerCentral that can help us in capacity building within the state. Through TrainerCentral, we plan to reach 12,000 learners.
Dr. B. Viduthalai Virumbi,
Nodal Officer, PHR-NHM Tamil Nadu
We at TrainerCentral are equally excited to support NHM Tamil Nadu in their mission to train and empower their healthcare professionals. It is indeed a privilege to play a small part in the government of Tamil Nadu's initiative to make healthcare accessible to all residents of the state.